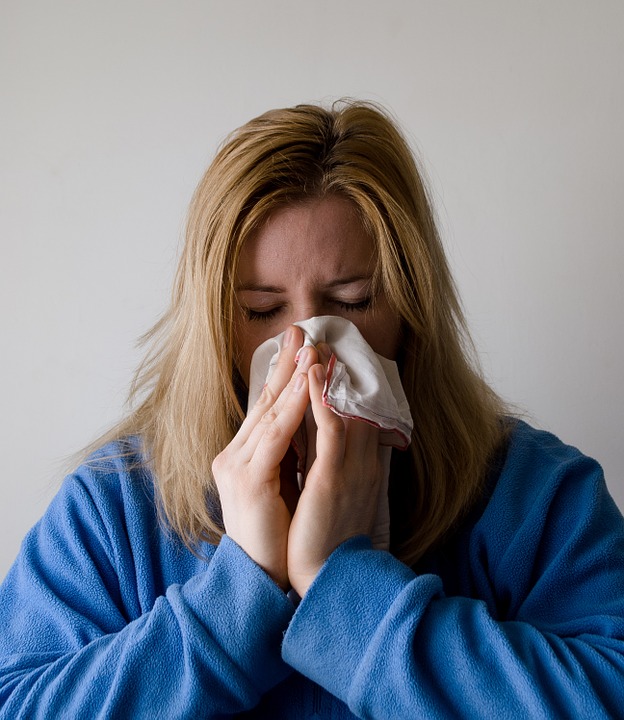 What is Flu?
Flu occurs every year, usually in the winter, which is why it's sometimes called seasonal flu. It's a highly infectious disease with symptoms that come on very quickly. A bad bout of flu can be much worse than a heavy cold. The most common symptoms of flu are fever, chills, headache, aches and pains in the joints and
muscles, and extreme tiredness. Healthy individuals usually recover within two to seven days, but for some the disease can lead to hospitalisation, permanent disability or even death.
How do we protect against flu?
Flu is unpredictable. The vaccine provides the best protection available against a virus that can cause severe illness. The most likely viruses that will cause flu are identified in advance of the flu season and vaccines are then made to match them as closely as possible. However, there is always a risk of a change in the virus. During the last ten years the vaccine has generally been a good match for the circulating strains.
People Who Are Recommended to Have The Flu Vaccine
• everyone aged 65 and over
• everyone under 65 years of age who has a long term health condition
• all pregnant women
• all 2 and 3 year old children
• all children in reception class and school years 1, 2, 3 and 4
• all primary school-aged children in some parts of the country
• everyone living in a residential or nursing home
• everyone who is the main carer for an older or disabled person
• household contacts of anyone who is immunocompromised
• all frontline health and social care workers
*For advice and information about the flu vaccination, speak to your GP, practice nurse or pharmacist.
OneLife Suffolk Winter Flu Campaign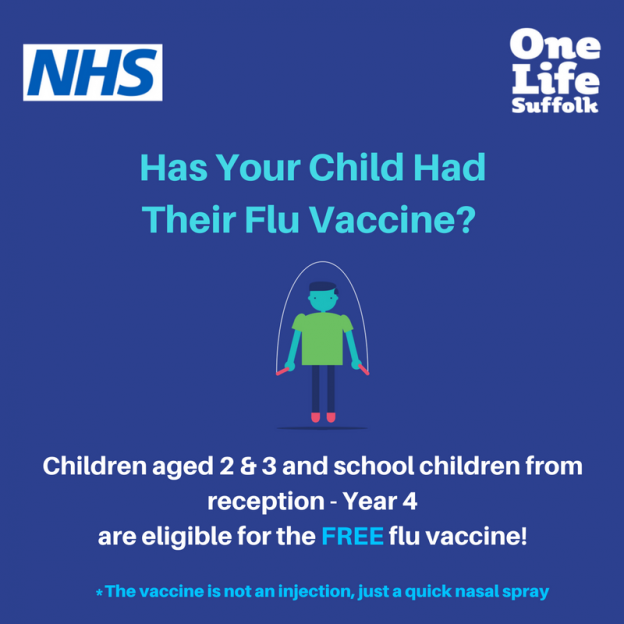 Address: OneLife Suffolk, Inspire Suffolk, Lindbergh Road, Ipswich, IP3 9QX
Contact Number: 01473 718193    Email: info@onelifesuffolk.co.uk
Opening Hours: Monday till Friday 9:00am - 5:00pm