Type 2 Diabetes
What is diabetes?
Diabetes is a lifelong condition that causes a person's blood sugar level to become too high.
There are two main types of diabetes, type 1 and type 2
With type 2 diabetes, the body either doesn't produce enough insulin or the body's cells don't react to insulin.
This leads to high blood sugar levels that can lead to severe complications such as cardiovascular disease, kidney failure and blindness, if not managed properly.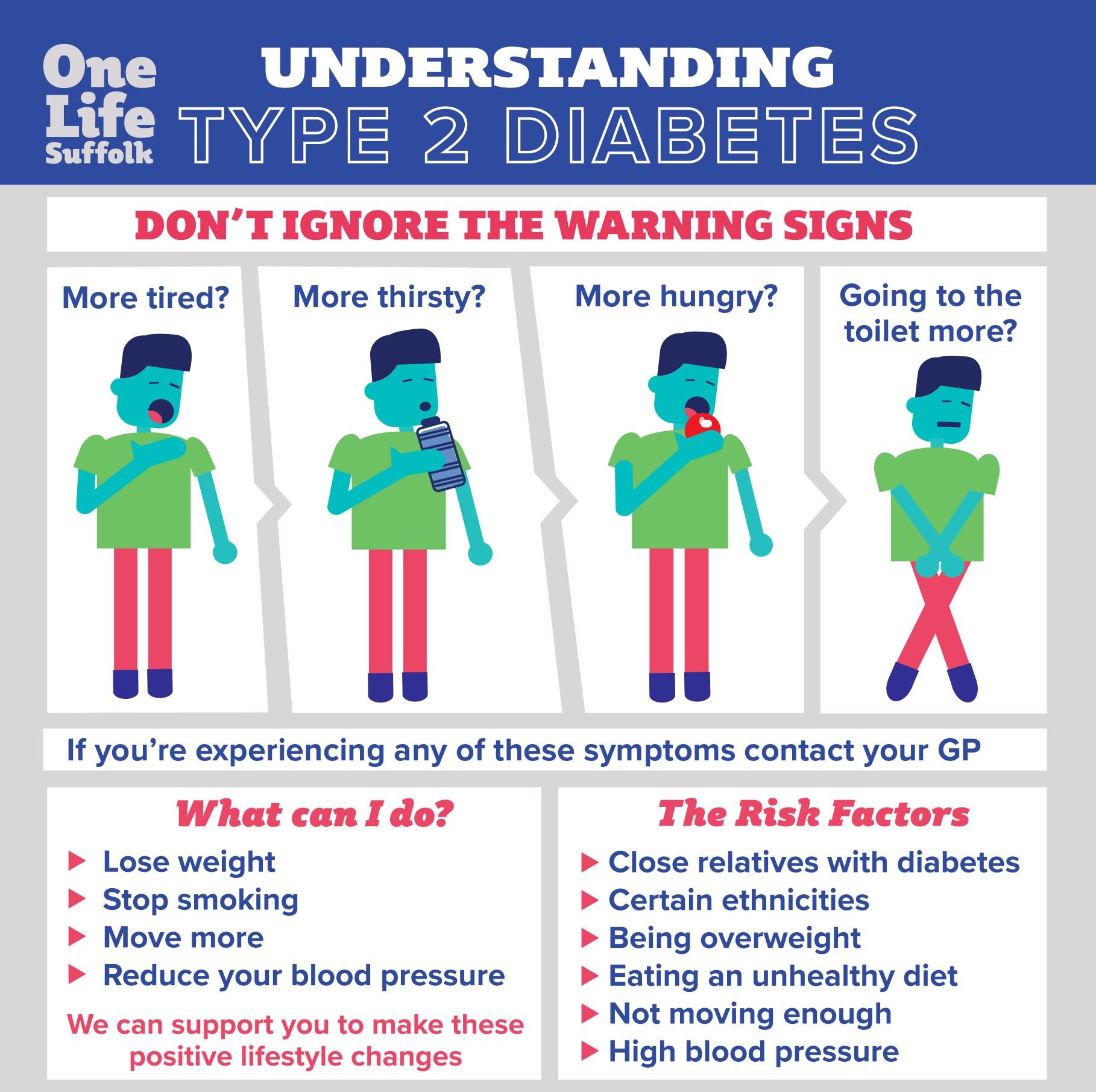 What can you do about it?
The infographic above outlines some of the risk factors of type 2 diabetes, many of which are lifestyle related.
For example, being overweight and having fat around your tummy (abdomen) particularly increases your risk. This is because it releases chemicals that can upset the body's cardiovascular and metabolic systems.
We can all reduce these type of risks by making simple lifestyle changes like maintaining a healthy weight, being active and eating a healthy diet.
In fact, did you know that if you are overweight you can reduce your risk of developing type 2 diabetes by 50% simply by losing 5% of your body weight.
Take this quick and simple test to find out if you're at risk:
Address: OneLife Suffolk, Inspire Suffolk, Lindbergh Road, Ipswich, IP3 9QX
Contact Number: 01473 718193    Email: info@onelifesuffolk.co.uk
Opening Hours: Monday till Friday 9:00am - 5:00pm