---
Join one of our Wellbeing Walks today!
There is no access criteria for Wellbeing Walks – simply visit 'Our Walks' page to find a walk near to you!
Booking is not essential, however we advise that you read the walk description for information about the grade of the walk, where to meet, and parking.
For those who are new to our Wellbeing Walks, please visit the 'Our Walks' page for more information.
---
What to wear?
For a short walk, over easy terrain, you won't need any special clothing or equipment. But to stay comfortable and enjoy yourself, we recommend the following:
Wear comfortable clothes and sturdy, comfortable shoes or trainers.
Several thin layers of clothing are better than one thick layer. You can take off layers as you warm up or add them if you get cold.
Take a good jacket unless you're sure it's not going to rain – it's easier than an umbrella.
Wear a hat: it keeps you warm in winter and protects you from the sun in summer.
Wear gloves if it's cold – it's difficult to walk briskly with your hands in your pockets.
Wear sun cream if you're going to be outdoors for any length of time.
Take a small bottle of water with you.
A small backpack is more comfortable to walk with than an ordinary bag, but be sure to wear it properly with the straps adjusted to fit your body snugly.
---
Grading
Walks are graded 1 to 5 so you can be sure they are suitable for your ability. Please see below:
Grade 1 – Easy Access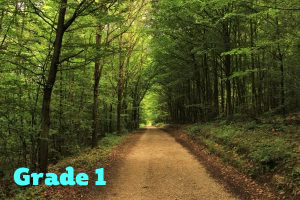 A Grade 1 walk is short, a slower pace and over easy terrain. They are open to everyone but are especially aimed at those who are least active – between 30/60 mins.
Grade 2 – Easy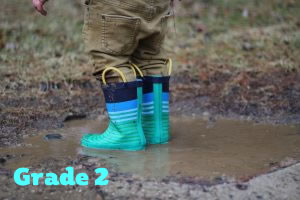 A Grade 2 walk is similar to Grade 1, but likely to be a bit longer, but mainly on a flat surface – 45/60 mins.
Grade 3 – Moderately Easy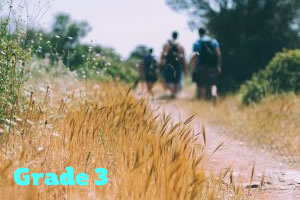 A Grade 3 walk is up to an hour, usually around 1.5/2 miles. There may be some slopes/inclines, but good surfaces.
Grade 4 – Leisurely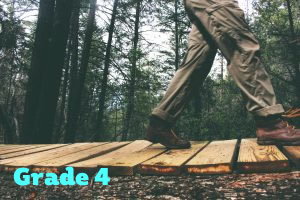 A Grade 4 walk is more challenging, may include steeper slopes, rough ground or mud in wet weather – up to 75 mins.
Grade 5 – Moderate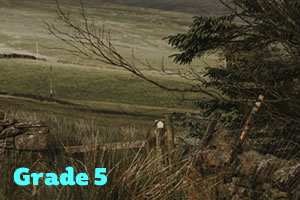 A Grade 5 walk is anything up to 90 minutes, and not more than 5km/3miles. It can include stiles, uneven and different terrain underfoot. Often include moderate slopes/hills and likely to be faster in pace.
---