Cliff
OneLife Suffolk Client
I came to OneLife Suffolk because of my health. I realised I needed to stop smoking and quickly. I take medication for angina, COPD, high blood pressure and cancer of the bladder. I found walking long distances a struggle and needed to stop to catch my breath quite frequently. I finally stopped working part-time at the age of 81 and with the support of my family and Onelife Suffolk Stop Smoking Practitioner, Chris, I have now been smoke-free for 7 months. I thought stopping smoking would be a challenge but to do it during a pandemic was an even bigger challenge – but I did it.
Whilst on the course I received quality support. During appointments we would discuss openly about smoking habits, triggers, coping tactics and the hand to mouth pleasure which was a habit for over 60 years. We would also have the odd conversation about golf, cricket, and fishing. I still receive regular telephone support from Chris and during lockdown I feel his calls have had a positive effect, not just on my quit attempt, but my overall wellbeing.
The impact it has had on my life since quitting smoking has been nothing but positive. I can walk for longer periods of time and at a faster pace without getting out of breath. The circulation in the bottom of my legs has improved and I can now sleep better. I am hoping to return to the golf course very soon. I feel without the support of the stop smoking service I would not have been able to do it. I would highly recommend the free service to anyone wanting to stop smoking. I feel great! 
Thank you, Cliff.

Margaret
OneLife Suffolk client
I had suffered from COPD and recently came out of hospital before lockdown. I could only walk a few yards before getting out of breath as a smoker.
I care for my son who has a brain injury and life is always quite stressful, so quitting smoking hasn't been easy during the pandemic. But the support from my OneLife practitioner, and my friends and family, has been fantastic.
I have finally quit; it's been the greatest thing for me!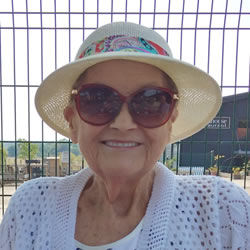 Gabe
OneLife Suffolk Client
I woke up one day and decided to quit. I had already attempted to give up many times and I even managed to stop once for 4 years. But every time I experienced a stressful event in my life, I always began smoking again.
With the help of OneLife Suffolk, I have been a non-smoker for 6 years after deciding it was ruling my life and health! This far in, I don't crave a cigarette at all now and I don't even like the smell of a cigarette. It has changed my life for the better.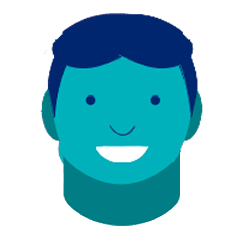 Renita
OneLife Suffolk Client
When I realised I had symptoms related to being a smoker, I found a local stop smoking clinic. I used the patches and nicotine inhalator. I am so glad I have quit! The temptation is still there because I had smoked for a long time. It wasn't easy but I followed the advice I got from my advisor and used Nicotine Replacement Therapy. That way there was no able to fail and I didn't suffer cravings.
I haven't had a cigarette since, and I would say good luck to anyone else thinking of giving up.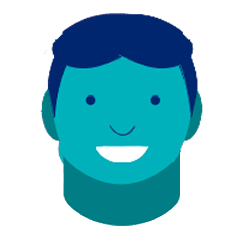 Abi
OneLife Suffolk Client, East Suffolk
"I wanted to stop smoking in preparation for me and my husband to have a baby. I joined a group instead of accessing one to one support and I found it invaluable. It was really encouraging listening to others share similar experiences whilst also gaining the support of my practitioner and using nicotine replacement therapy. Quitting was tough at times, but I am so proud. It will be one year in June and I have just given birth to a beautiful baby girl.
Thank you OneLife Suffolk!"