Alvin
OneLife Suffolk Client
Eight years ago, I received a nasty shock when I was diagnosed with Type 2 diabetes. Thinking about it now, I should not have been surprised as the illness was in my father's family but somehow, I didn't think it would affect me! How wrong I was. I am 5'3" tall and at that time – weighed 13 stone.  I had always done sedentary work and no exercise, apart from the odd Sunday afternoon stroll and walking to and from my car.  With wonderful support from the diabetes GP, Diabetes Nurse and Dietician, and not wishing to start medication, I resolved to try diet and exercise as a cure.  The doctor said that I should lose around two and a half to three stone.  I knew this would be a very difficult task as I had tried for a long time to lose weight, without success. 
At this time, I attended a one-off clinic for the newly diagnosed and was encouraged to eat low fat, low salt and low sugar diet and do more exercise. Patients were also given information about a new 'Health Walks' programme which had just started up in Newmarket.
 That was the beginning of the 'New Me'.  My husband decided to join me on the weekly walks and the other walkers made us very welcome.  Although I felt self- conscious as I struggled to walk and talk at the same time, I received wonderful encouragement and kept going. Each week that passed I became fitter and slimmer and after about a year of exercising and keeping on my new whole food diet, I had lost 3 stones in weight. (Diet and exercise go together.) I have gone from the newcomer struggling at the back to one of the walk leaders. My diabetes is still under control, I have managed to keep to around 10 stone and, in many ways, feel fitter than I have for many years. I now wear size 12 in place of size 18. 
The fellow walkers are a friendly bunch, from all walks of life. Often we stay and enjoy coffee or lunch together after the walks and one of our Leaders says that perhaps 'Talk for Health' is as apt as 'Walk for Health'. Social interaction is a very important part of the walks.
If you are someone sitting and wondering if Health Walks could be for you but you feel out of condition and embarrassed about keeping up, then there are beginner's walks just to get you going.  I am so pleased that I plucked up courage and went along for that first walk. It has changed my life.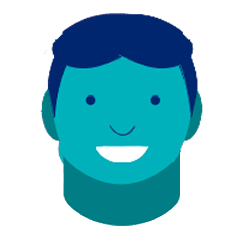 Lin
OneLife Suffolk Client
After the unexpected death of her husband, Lin began to feel very isolated, which didn't go unnoticed by her family and neighbours who suggested that she join a Health Walk. After years of being inactive and not walking much further than the front door, Lin found the 1.5 mile walk a challenge, but she stuck it out and now walks 5-6 miles every Wednesday with the Waveney Ramblers. With lots of new friends and a newfound love of walking, Lin wakes up feeling motivated. But it isn't just her mental health that has improved, Lin has also reaped the physical rewards by losing 6 stone!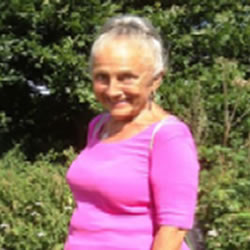 Paul
Health Walk Leader
I get a lot of pleasure from leading these walks, especially as I consider myself extraordinarily lucky to be living in this part of the world. I've always got a thrill from the natural world, and I find it a source of endless fascination and delight. Being able to share this with others who appear to appreciate it as well gives me a lot of pleasure. The seasonal aspect of these walks also means there is always something new and different to see or hear – be it plants coming into flower or fruit, birdsong such as nightingales at Blythburgh and Westleton, or close encounters with seabirds at Walberswick.