Here is what some of our clients have said about the free OneLife Suffolk Adult Weight Management service:
Amy
Adult Weight Management client
I had gained a lot of weight in lockdown and I was not happy in myself. This was my main motivation to take part in this programme.
I am eating healthier foods, my portion sizes have gotten smaller and I am learning to listen to my body more.
Attending this programme has 100% benefitted my physical health. I have a hiatus hernia and was told to lose weight by doctors to help symptoms. Since losing the weight, these have greatly improved and I feel much happier in myself.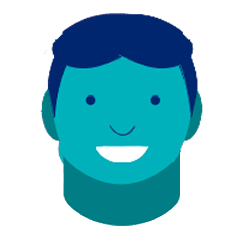 Tricia
OneLife Suffolk client
I came to OneLife Suffolk because I have severe back, foot and knee pain and there is no cure. I decided, with the support of my doctor, that weight loss would help.
There are ways round most things and walking with Alpine sticks has enabled me to go much further.
I am hugely appreciative of the support Laura has given and value the integration of mental and physical influences on our dieting experiences. My current goal is to walk at least 5 miles and I am slowly getting there.
Whilst on the course I have lost weight very slowly because I wanted a lifestyle that I could sustain long-term, rather than the yo yo effect that has been the previous pattern. I am seventy-six and occasionally I feel old, but mostly not.
The impact it had on my life is the pride I feel in myself. I am confident that is it sustainable and I will look to the maintenance classes for support.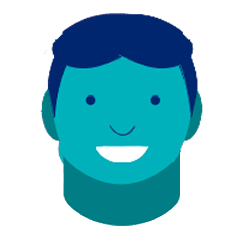 Chris
Adult Weight Management Workplace Client, Ipswich
I came to OneLife Suffolk because I wanted to lose weight but doing it on my own was a challenge.
Whilst on the course, I learnt that dieting isn't the answer. I learnt I am worth spending time on me, I can eat whatever I want, if it's worth it, and to enjoy and be mindful of what I was eating.
Dieting is short term; lifestyle change is changing my life. Biggest impact for me is the left path, right path. It guides me every day!
I've started going to the gym, I eat healthier and I had to buy new clothes too!
Total weight lost so far – 21 lbs.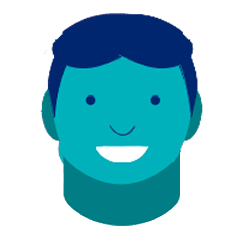 Nikki
Adult Weight Management Workplace Client, Ipswich
I came to OneLife Suffolk because a colleague/friend didn't want to come on their own and asked myself and another colleague to join him.  Having tried other plans, I wasn't expecting this to work or to continue to lose weight throughout the course.
Previously I thought fruit was a good and healthy choice. I have learnt that you should only have 2 pieces a day.   I still love fruit, but am I'm now eating more veg and salad. I also accepted that exercise doesn't have to be a trip to the gym or a workout class. 
I learnt how to cope with a bad day and accepted that I will have them.
Ann has been so supportive and encouraging throughout and was there when I hit a bit of a plateau.
The impact it had on my life:
more energy
I am happier in myself
now making more educated and healthier food choices
dropped 2 dress sizes
making better food choices
building a walk into each day
I have realised this is an investment in me – I had not thought of it that way before. Following a bad day, it's time for a FULL STOP and not to give up!
Total weight loss so far – 1 stone 10 lbs.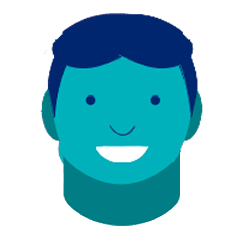 Karolina
Adult Weight Management Workplace Client, Ipswich
I came to OneLife Suffolk because the government advice regarding Covid-19 was not good if you were overweight. I did not like to see myself on the list of people needing to shield themselves as my BMI was over 40.
Whilst on the course I got to know other likeminded people and we all supported each other. Ann, my Adult Weight Management Practitioner has been very supportive and always available if I required help. She has such a bubbly personality and is perfect for the job as she is so encouraging. The 12 weeks passed very quickly, and it is good to know the service is still available with the maintenance sessions every month going forward.
The impact it had on my life has been good. I did keep a food diary before joining OneLife Suffolk, however, I did not count calories. Now I am keeping a proper track of everything – it has changed my outlook on what I eat and drink. I think twice before I eat something if I have already reached my limit for the day which is something I did not do before. Since I joined OneLife Suffolk I have lost a total of 13 pounds and I have had a 2-week holiday during that time! I would normally put on about 4 pounds on holiday but only put on 1 this year, so my outlook towards food has changed for the better.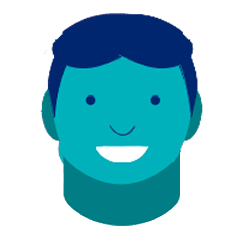 Christine
OneLife Suffolk Client
In January 2020, I weighed in at 24st 5lb with my GP.
In February 2020 I joined OneLife – the best move I ever made. I have to say, they are amazing.
I learnt a lot about myself, my lifestyle and the tools I needed to succeed in my long journey because I had a lot of weight to lose.
You need to do this for you, not anyone else; otherwise you will set yourself up to fail, so the best mentor you can have is you. You need to be selfish and very committed.
The hardest part is you must confront yourself and say this is me, and this is what I want but don't put yourself into a situation to fail.
The main two tools you need to learn is it's a life-changing experience, not a diet or to learn new habits which are hard to believe me.
You need to train your brain into mouth hungry or stomach hungry. This is where I learned to drink 2 pints of water between meals; coconut water is good for you if you don't like water. You must never miss a meal even if you're not hungry. If you feel shaky, a small banana is the way to go.
It would help if you had a food diary – writing down everything that passed your lips right down to carbs, sugars and fats. Always remember this is not a diet but a life change.
It would help if you were active; I did 1hr 30min of cardio every day. It would also help if you had some scales but only weight yourself at the same time, once a week. I'm still on my journey and have another 4st to go, but I have trained the most challenging part of my brain and my mind to succeed.
The one big thing is a plateau which will happen – I sat on my plateau for six weeks. This is where the lessons you have learned and how committed you are will come into practice, but it does eventually pass. This is where you carry on regardless or try something different.
Sadly, we went into lockdown which meant no Ann, no OneLife, no support. I was on my own, but I told myself I was not going to fail because I was alone. I continued to lose weight because I had trained myself.
Since I started my journey this year in 2020, I have already lost 9st 5lb so I am living proof of what can be achieved with determination, willpower and lifestyle changes.
I want to thank Ann at OneLife for her support, even during lockdown because she was my mentor before I learned to be my own mentor. She was always there on the other end of the phone to talk to.
Thank you Ann so very much – there are so many people out there who need your support.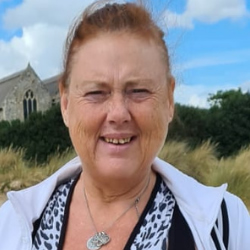 Robin
OneLife Suffolk Client
Robin started on our workplace group in September 2019.
Since losing the weight, Robin has had some significant medical changes.
His asthma has become a lot more under control and with advice, he hasn't had to use his Blue inhaler at all in months – it just lives in his pocket!
Robin's high blood pressure has stabilised to a level that sometimes is verging on low with only minimum medication. The nurses are now thinking about removing this medication and his cholesterol has been greatly reduced to 4.1.
Robin's dogs now run away when they see the leads out as their 10 minutes round the block walk has now turned in to 4 or 5 miles at a time.
Robin has now lost 4 stone in 8 months and is feeling like his life is moving forward in leaps and bounds, both physically and mentally.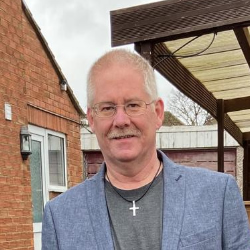 Jasmine
OneLife Suffolk Client
I have always struggled with my weight. Finding that I can lose weight very easily, but always found myself slipping into old habits and regaining the lost weight.
This reached a peak in November 2019 where I didn't recognise myself in the mirror anymore.  I was 19 stone, a UK size 24 with a whole host of health problems surrounding my weight. 
 I knew it wouldn't be a long-term diet, so I reached out to my doctor and she recommended OneLife Suffolk.  I can honestly say this programme has changed my eating habits completely.  It has taught me about portion control, healthy eating and most importantly, helped me to see food as food, rather than good and bad food.
KETO got me started but I realised it wasn't a long-term programme! OneLife Suffolk has given me a programme that should keep me at a healthy weight forever! I am currently 5 stone down and enjoying the newfound freedom I have.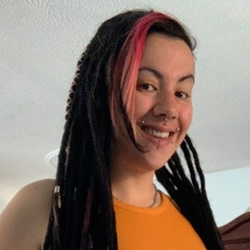 Geoff
OneLife Suffolk Client
The impact on my life has been to show me that I do have the determination to continue. It will improve my general health and I have rediscovered a load of clothes that now fit!
This is a life-long journey that is vitally important to my family and me, and that OneLife Suffolk has provided me with a lot of the tools I need to achieve my goal. I have lost another two stone while on the course for which I am very grateful, particularly to my course leader Sarah who has been fantastic from the very start. Surprisingly, I enjoyed the whole experience!
I would thoroughly recommend this course to anyone looking to lose weight.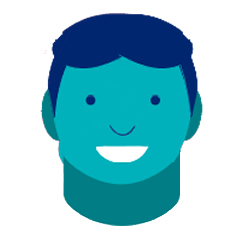 Paul
OneLife Suffolk Client
I got myself booked on this course by mistake; I thought I was signing up for some time in the gym! I turned up at the first session reluctantly and a bit grumpy, expecting it to be after the pattern of Weight Watchers or Slimming Wor1d. It certainly wasn't!
There was a course curriculum which showed that over the 12 weeks we would be covering a lot of topics surrounding eating habits and weight control, all of which looked like they'd be at least mildly interesting. Yes, we were weighed every week, but the results were private, and there was no mandatory clapping a significant bonus!
As soon as the course leader, Sarah, had gone through the introductory stuff, it became clear this was going to be fun. We could expect to have a laugh and enjoy ourselves, and very soon I was ultimately won over. What I thought would be a weekly chore turned out to be unmissable! Sarah's delivery of the material was brilliant. Seriously light-hearted and sometimes very funny. She had a way of helping us identify with all the habits and weaknesses she was addressing, and equally, for me at least, helping us identify with solutions. It was immensely helpful.
As a spin-off from the course, my wife and I have bought several cookbooks with low-calorie recipes – including Take-Away Indian Recipes! – many of which are very tasty. We will work our way through them, enjoying a varied and adventurous diet. Knowing that they are all low calorie. It will change our habits for the better – and for good.
Don't have any hesitation about getting yourself on this course if you need to lose weight (provided you meet the criteria), as you certainly will not regret it – AND it will cost you nothing – except your time and commitment!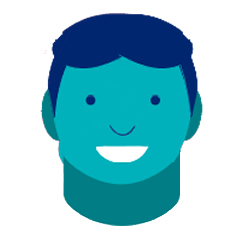 Brian
Adult Weight Management Client, Lowestoft and Waveney area
"I started with OneLife Suffolk in 2017. I needed to lose weight as I was struggling to walk and my Type 2 diabetes was out of control. I learnt so much on the programme and now two years on I am walking 3 miles at a time and my diabetic medication has been reduced by two thirds. I am so much happier, I have lost 2.5 stone and I am wearing clothes that have not fit me for 15 years!"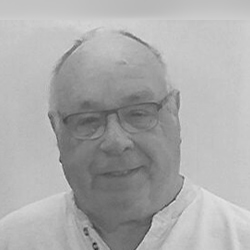 Geoff
OneLife Client
"I was first made aware of One Life Suffolk (OLS) when I visited my GP. Inevitably my consultation with her got round to my weight which has been a problem for many years. My GP did not really know much about OLS but did hand me a card with all the necessary contact details.
About a month earlier I had come home from a holiday determined to lose weight, something that I had been through on a number of occasions with varying success. Even though in the past I had on at least one attempt managed to lose a significant amount of weight, I had eventually put it back on again and then some! History told me that the chances of success were not great!
I mulled over contacting OLS for a couple of weeks following my trip to my GP and did a bit of internet research. I wasn't totally sold on the idea, as in spite of my research, I was not sure if it was going to work for me. I said to my wife, "I'm not going to be overly impressed if the course is led by a six stone gym bunny with no actual experience of being overweight and the process of weight loss".
Anyway, I thought I had nothing to lose and everything to gain by going along. I had by that time already lost a stone so was, (I hoped), in the right frame of mind. I applied for the course in my own town, but this was already fully subscribed so opted for one in Ipswich. The course commenced in April 2019. The course duration was 12 weeks, meeting once a week.
I turned up at the first meeting along with about a dozen others. I was greeted by Sarah, a lovely lady who immediately laid my apprehensions to rest. We got weighed and our blood pressure taken, none of which was communicated to the other course members. We were issued with the course paperwork, logbooks, weight charts, etc. and the course proceeded.
The course was conducted in a relaxed, open atmosphere that encouraged us all to share our thoughts and concerns. Losing weight is easy, just eat less. What is really quite hard is getting yourself to the point mentally where you want to do it in the knowledge that it involves a significant life change, a change that probably has to last the rest of your life! This course really helped me to achieve this.
I managed to attend 11 out of the 12 weeks showing a decent weight loss on all bar one of the weigh ins! Including the stone I lost prior, I lost about 4 stone overall, 3 stone on the duration of the course and a bit more since.
The reasons I was able to do this were, most importantly, I had the incredible support of my wife, I was in the right place mentally, and with the support of Sarah and the course material, I had knowledge and understanding of the complex issues.
Sarah demonstrated a pragmatic, knowledge-led and totally non-judgemental process that provided me with the tools to understand the issues, to understand better what and how food promotes weight gain and how to best manage the cravings that I guess we were all suffering at that time. One of the most valuable skills I learnt was to be able to properly read and understand food labelling, the pitfalls that some labelling can lead you into and how best to avoid the stuff that is most harmful to your weight loss.
Unfortunately, on my course there was, for differing reasons, a drop off of attendees so that by the end of the twelve weeks there were four of us "still standing". That probably improved the quality of the course in that those of us who were left were a bit more focused and Sarah had more time to spend with us individually.
One of the most graphic and slightly horrifying things that happened was when Sarah produced a five pound lump of (simulated) fat and then a 14 pound lump. They are massive and that is an image that is still well rooted in my head a year later.
After the course ended, I continued to lose weight and am currently five and a half stone lighter than I was in March 2019. My weight has stayed fairly static in recent months with only a fluctuation of two or three pounds which is acceptable to me, particularly as the course has given me the tools to deal with it should I find that I have been a little less vigilant than required.
I have Type 2 diabetes and following my weight loss, my "numbers" have shown a significant improvement.
I hope the above goes some way to reassure anyone contemplating this course run by One Life Suffolk that if you are serious about wanting to lose weight, for whatever reason, you have nothing to lose by giving it a go. I cannot praise this course highly enough, everything I experienced was positive and was massively instrumental in helping me to lose the weight I have and most importantly, keeping it off."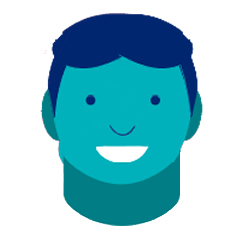 Ansel
Adult Weight Management Client, Newmarket
I was overweight after giving up smoking, but since joining OneLife Suffolk, I have lost weight, made new friends, am exercising regularly and I am more mindful about the foods I am eating. I now eat much more fruit and veg!