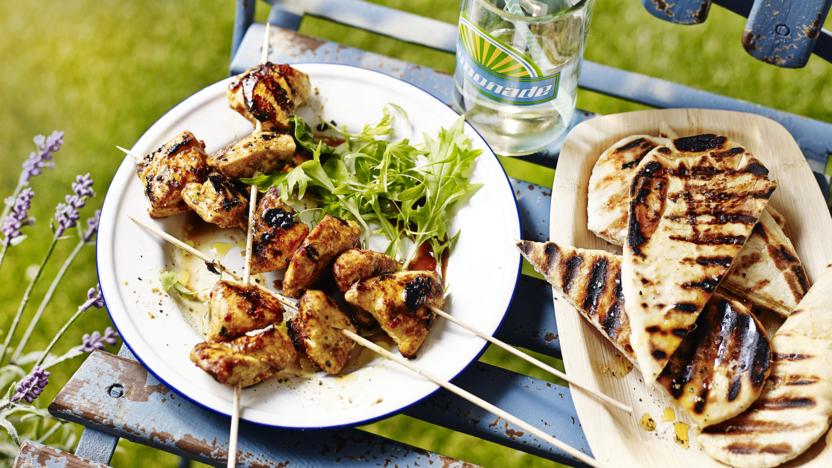 Method
Mix together the yoghurt, garam masala, chilli powder, lime juice, coriander and red chilli.

Marinate the chicken in the yoghurt mixture for 5 minutes.

Preheat the barbecue to hot. Alternatively you can cook the chicken under a hot grill.

Thread the chicken onto the kebab skewers and cook on the barbecue until the chicken is tender and cooked all the way through.

Serve with salad and pitta bread.