Coronavirus COVID-19 Update – We're open! You are still able to receive stop smoking support.
We are offering 1-2-1 telephone appointments and we are able to post out Nicotine Replacement products via contactless couriers if you would like help to stop smoking please call us on 01473 718193 to make an appointment.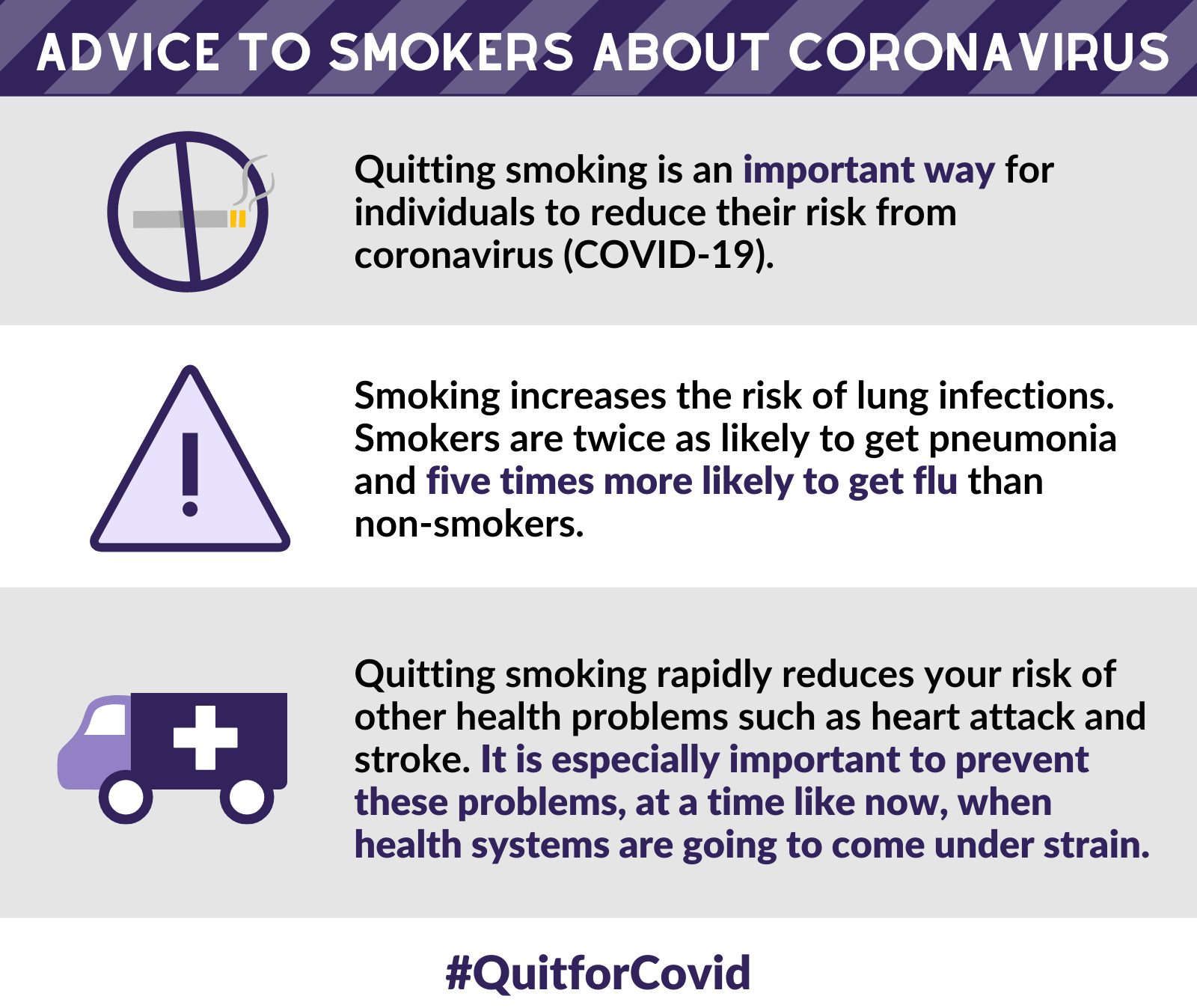 Why you should stop smoking during Coronavirus COVID-19
Health Secretary: "It is abundantly clear that smoking makes the impact of a coronavirus worse"
As the Government again highlights the risks to smokers from COVID-19, Action on Smoking and Health (ASH) is joining health professionals in calling on smokers to #QuitforCovid.
Speaking in the Commons on the 17th March, in response to a question from Bob Blackman MP Chair of the APPG on Smoking and Health, Secretary of State for Health Matt Hancock said:
"It is abundantly clear from the research into previous coronaviruses that smoking makes the impact of a coronavirus worse."
This echoes the advice of the Chief Medical Officer from last week's Health Select Committee who said: "If you are going to give up smoking, this is a very good moment to do it."
There are so many benefits to stopping smoking; younger looking skin, whiter teeth, better breathing and fitness levels, longer life, less stress, improved smell and taste, more energy and protecting the health of your loved ones.
On average, most people who quit smoking save around £250 per month.
The Stop Smoking team at OneLife Suffolk provide a supportive behaviour change programme which enables an increased opportunity for a long-term positive lifestyle change, in fact, you are four times more likely to stop smoking with our support!
Find a Stop Smoking appointment local to you