In partnership with the Ipswich Hindu Samaj (IHS), we have invited the local Indian community to get an NHS Health Check and are hosting a bespoke weight management group at Inspire Suffolk next month.
After several community members expressed an interest in weight management support following a year of lockdowns, the group has been well-received. Many clients have already booked onto the group that is due to start in August.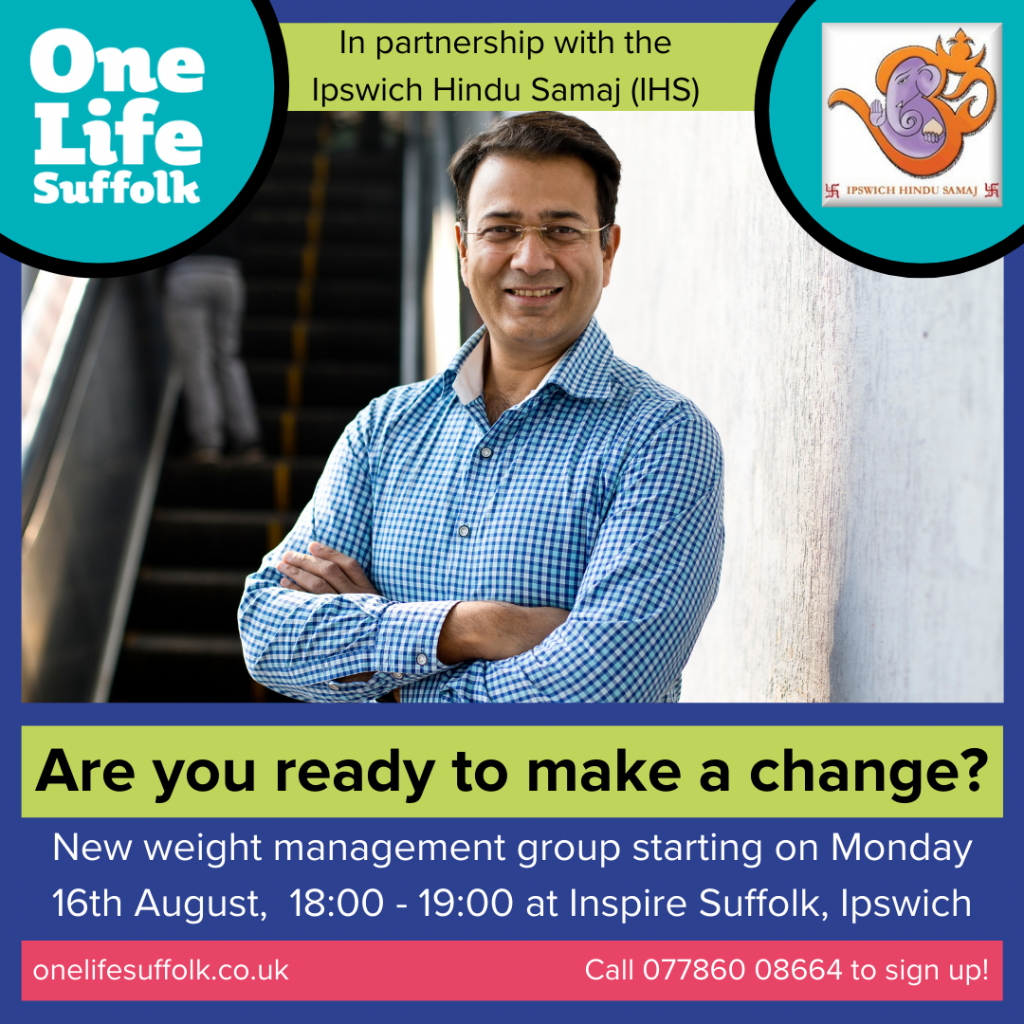 To accompany our programme materials, the dietitians at MoreLife have been creating a range of culturally appropriate resources, including recipe ideas and Eat Well Plates, to ensure the information delivered better reflects the communities cultural and nutritional preferences.
After completing the 12-week group, the clients who attended will be invited to participate in a working group, allowing us to gain their feedback on the resources provided. This feedback will help us better understand how we can further develop our delivery resources to ensure they are appropriate and relevant to the Indian community.
If you or anyone you know would be interested in this group, please direct them towards our website onelifesuffolk.co.uk or call us on 01473 718193.