Felixstowe Fairy Walk Proves Popular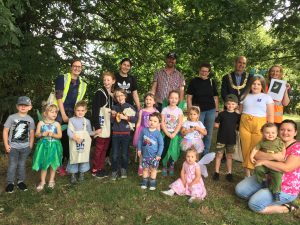 Families across Suffolk have been invited to walk with the team from OneLife Suffolk throughout the summer holidays, to improve their health, increase their physical activity levels and spend time together.
The walks across Suffolk have been themed to make them appeal to the children, including an Elmer trail through Ipswich's Christchurch Park, walks around the Clare Castle grounds, a fancy dress walk in Haverhill and just last week, a fairy themed walk through the Grove in Felixstowe.
The Felixstowe fairy walk saw over 45 families, plus the Mayor of Felixstowe Cllr Nick Barber on the short walk through the woods.
Stomping through the sun lit woods, all the walkers were tasked with spotting the fairies lurking amongst the trees and they were then stopped by a "real life fairy" who read them a story, provided healthy snacks and gave each child a pot of fairy dust.
Katie Cowling, Children's Programme Co-ordinator for East Suffolk said:
"It was wonderful to see so many families out walking with us and the excitement on the children's faces when they spotted the fairy in the woods was really lovely. This is just the start of a new collaboration between the children's team and the health walk team at OneLife Suffolk and we are looking forward to planning the next walks in the future school holidays"
All health walks provided by OneLife Suffolk are free, open to all and there is no need to book on. Keep a look out for future family walks and give it a go!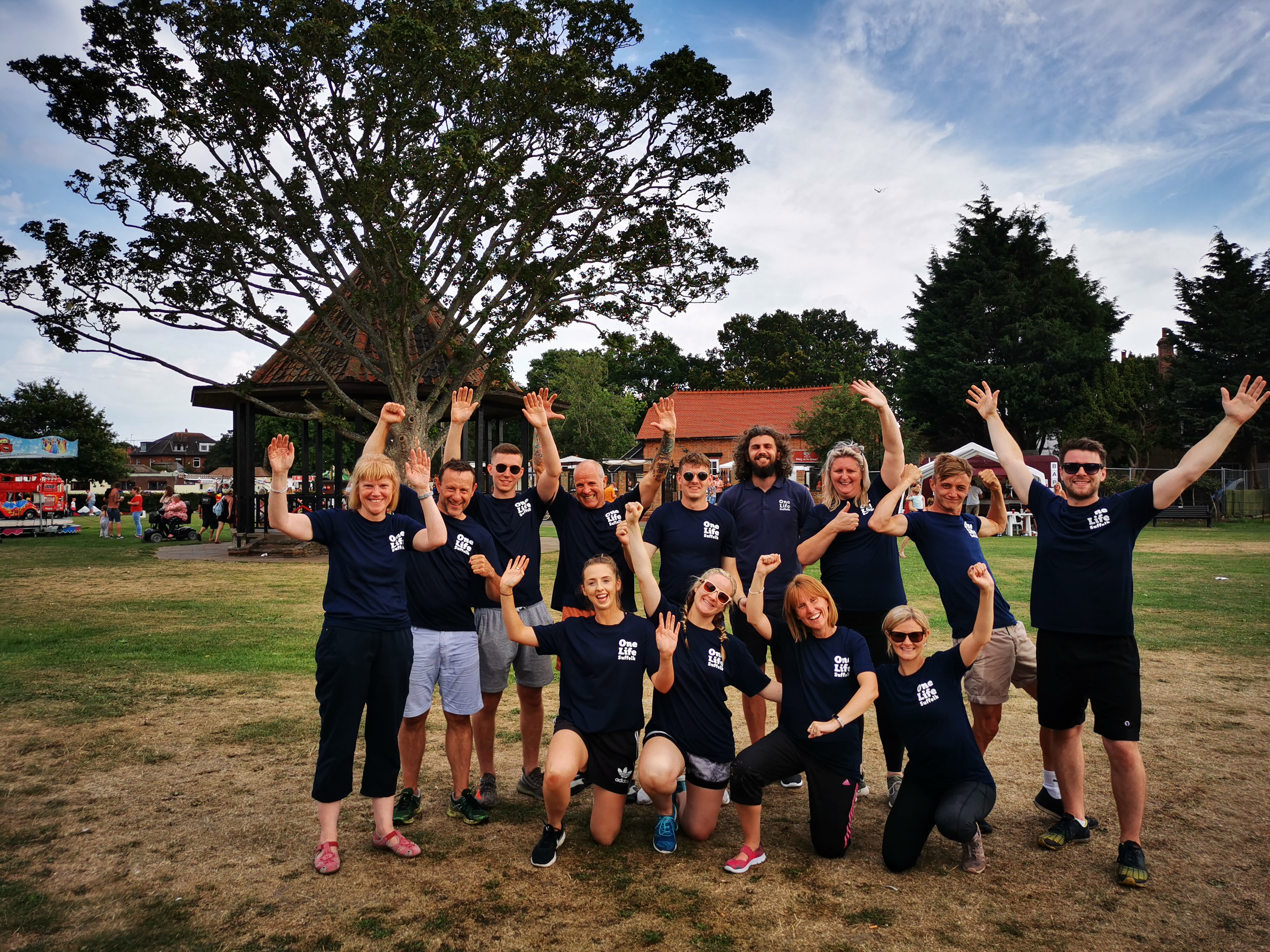 OneLife Team Row to Victory
From competitive races to bouncy castles, there was plenty to keep families entertained at the Nicholas Everitt Park in Oulton Broad on Saturday 31st August at the annual Lowestoft Dragon Boat Race.
A total of 18 hotly contested heats took place before nine crews made it through to the semi-finals one of which we are proud to say was a team of OneLife Suffolk Staff.
The OneLife Suffolk Team Lead by Professor Paul Gately, Director of MoreLife UK the parent company of OneLife Suffolk were succesful in finally finishing first in the mixed race.
A fantastic day was had by all and alongside entering a staff team in the dragon boat racing OneLife Suffolk NHS Health Check team offered free screenings and signposted the general public to healthy lifestyle services. 
Well done #teamonelife