Looking after your wellbeing when self-isolating
Keep in contact with people in other ways
Make plans to video chat with people or groups you'd normally see in person.
You can also arrange phone calls or send instant messages or texts.
Run out of things to talk about? Why not set up a virtual book or film club?
Can you use this time to send a message to all those people you have lost touch with but keep meaning to reach out to?
Thinking positively
If it's possible try to think of this time as an opportunity to get something done. We often complain that we don't have enough time to read, take a bath, focus on our hobbies etc. Now is a great time to do all of those things
Try having a clear out. Sort through all of your cupboards and storage spaces and donate what you don't need to charity or sell it online.
Have a digital clear out. Delete any old files and apps you don't use, upgrade your software, update all your passwords or clear out your inboxes.
Do any admin tasks that you haven't got around to, for example, cancelling memberships you no longer use.
Try to keep a sense of normality
If you're not sick, and you're able to work from home, that can be really helpful. Try to keep a sense of normality as far as possible.
Try to stick to your usual sleep patterns- it is easy to start going to bed later and then sleeping later but a regular sleep pattern is important for stress levels and physical health
Same with eating patterns. And be aware that insecurity about food can trigger disordered eating such as bingeing so ensure you have adequate food in and try not to worry- our food supplies will not run out.
Try to keep active
Just because you can't make it to the gym or exercise class doesn't mean you can't still be active. Exercise will help you keep your sleep pattern regular and will reduce stress so try to keep active by trying one of the following:
cleaning your home
dancing to music
going up and down stairs
Seated exercises
online exercise workouts that you can follow at home
sitting less – set an alarm on your phone to remind you to get up.
Get as much sunlight, fresh air and nature as you can
Spending time in green space or bringing nature into your everyday life can benefit both your mental and physical wellbeing.
Open the window to let in some fresh air.
Have flowers or potted plants in your home.
Take a seat next to the window and just look at out the trees, birds, flowers
Listen to natural sounds, like recordings or apps that play birdsong, ocean waves or rainfall.
Get as much natural light as you can. Spend time in your garden if you have one.
If you are feeling anxious
You can find ways to comfort yourself if you're feeling anxious.
There are lots of different ways that you can relax including:
Arts and crafts, such as drawing, painting, collage, sewing, craft kits or upcycling
DIY
Mindfulness
Playing musical instruments, singing or listening to music
Writing
Yoga
Meditation
Never ignore your mental health
If your metal health is getting worse contact your GP- they should be able to offer you a telephone appointment to discuss ways to cope
Look up your local mental health services- many accept self-referrals so you can put yourself forward for support
There is a lot of information about mental health issues on the Mind and NHS websites:
https://www.nhs.uk/conditions/stress-anxiety-depression/
In an emergency please do not hesitate to call 111 or 999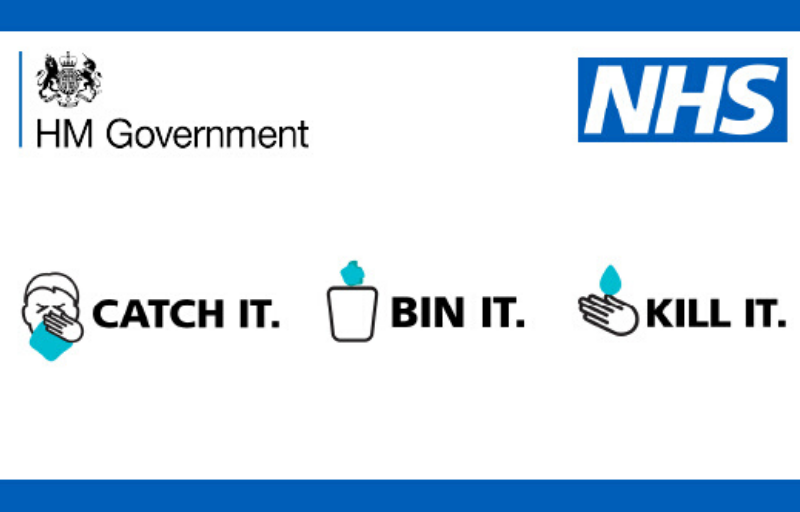 A Notice from OneLife Suffolk regarding the Coronavirus COVID-19
Following recent guidance issued by the government concerning the coronavirus (also known as COVID-19) epidemic, we will be making changes to our services with immediate effect:

 All Health Walks will be cancelled until further notice.

 Stop Smoking, Weight Management and Get Help to Get Active appointments will be offered via the telephone.

OneLife Suffolk will not be delivering any group services or 1-2-1 (in person) appointments until further notice.

What do you need to do?

 If you access one of our healthy lifestyle programmes (e.g. Stop Smoking, Weight Management or Get Help to Get Active) please don't attend your usual session – it has been cancelled. Your Practitioner will be in contact with you over the next few days and explain what support you will be offered during this time. Please be reassured that you will continue to receive regular support and contact from your Practitioner.

 If you were thinking about accessing one of our services please contact our Client Services Team on 01473 718193.

Our friendly team are still working and we would like to reassure you that we are working hard to ensure that our clients continue to be supported at this time.

If you need further information about coronavirus, stay at home (self-isolation) advice or how to reduce your risk of catching coronavirus please refer to the NHS website: www.nhs.uk

For information about how to keep well during self-isolation, Sophie Edwards, our Health Psychology Lead has offered this helpful advice
.