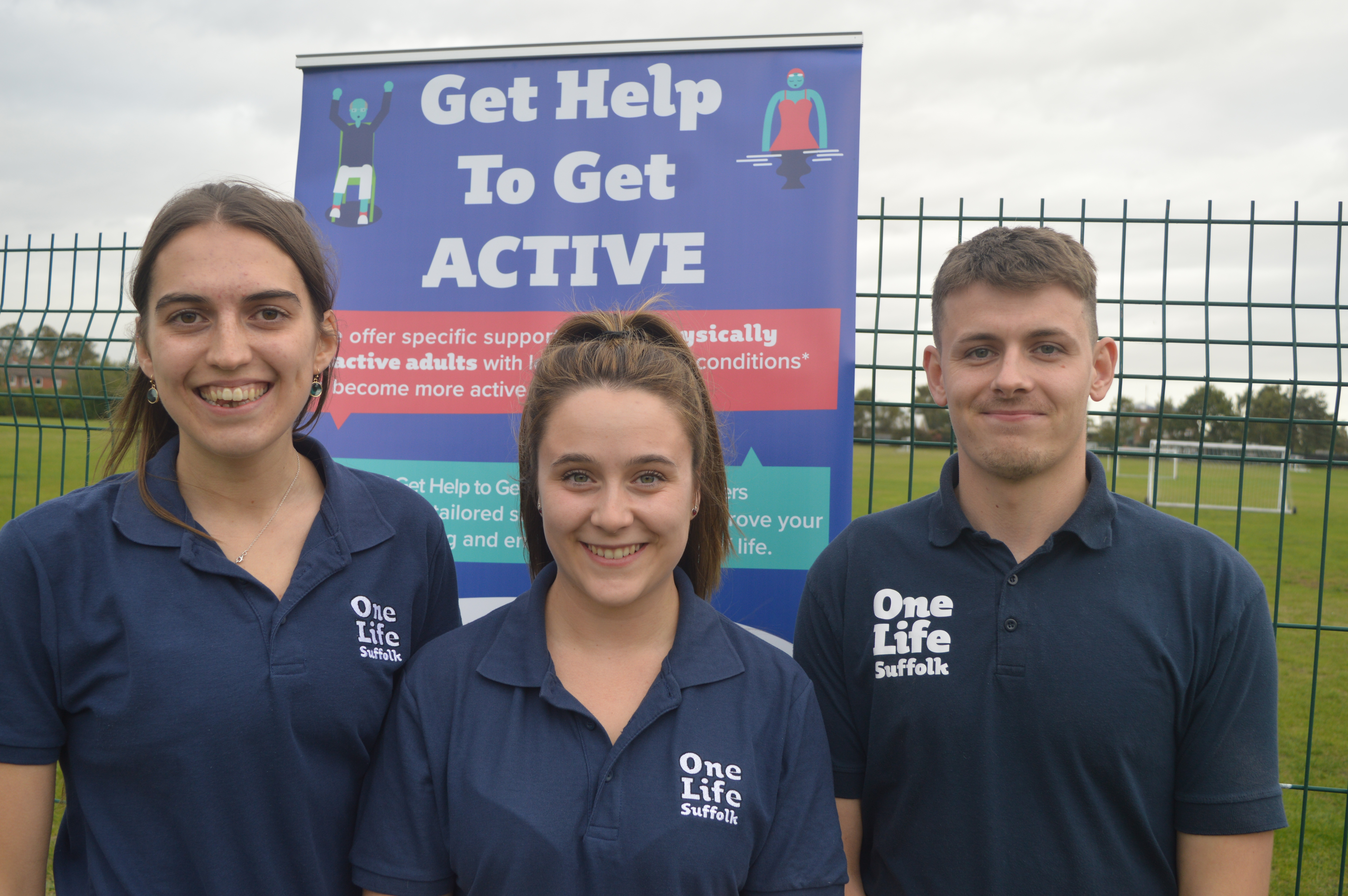 New Service to Help Inactive Adults Launched
OneLife Suffolk helps local people live healthy lives and after a review of their services a new Get Help to Get Active service has been launched.
The new service is designed for 'inactive adults', who are doing less than 30 minutes of moderate activity per week and are living with a long-term health condition or disability.
In the UK more than 1 in 4 people live with at least one long-term health condition and these numbers are rising. Research suggests that a person is twice as likely to be inactive if they have a health condition, however, being active can help to manage over 20 long-term conditions such as depression and type 2 diabetes.
OneLife Suffolk have developed a new service to support and encourage residents of Suffolk with a long-term health condition or disability to increase their levels of physical activity. The new service offers 3 levels of support. Starting from self-care signposting to local activities to a new psychologically informed behaviour change programme. The support which is offered is dependent on an individual's needs. OneLife Suffolk Active Lifestyle Practitioners complete a short assessment to guide clients to which level of support they require. Currently, this service is offered to individuals with certain long-term conditions, but from January 2020 the eligibility criteria will be widening to include all long-term health conditions. Full details about the levels of support and the eligibility criteria can be found on the OneLife Suffolk website.
Lisa Cox, Head of Service at OneLife Suffolk said "We're delighted to be offering this additional service for Suffolk residents and we have specialist practitioners available across the county to offer this vital support. The Get Help to Get Active service is not offering exercise classes, we are offering signposting to activities suitable for long term health conditions or psychological support at our group and 1-2-1 sessions, so a unique service tailored to individual needs."
Cllr James Reeder, Suffolk County Council's Cabinet Member for Public Health and Prevention, said "We are pleased to see the new and improved Get Help to Get Active service up and running and hope that it will help people living with a long-term condition or disability to feel that being more active is possible. We hope it will inspire and support them to build physical activity into their lives in small chunks, in a way that is right and appropriate for them. Ultimately, we hope it will support our ambition to become the most active county in England."
For more information about the Get Help to Get Active Service please visit https://onelifesuffolk.co.uk/gethelptogetactive/ or telephone 01473 718193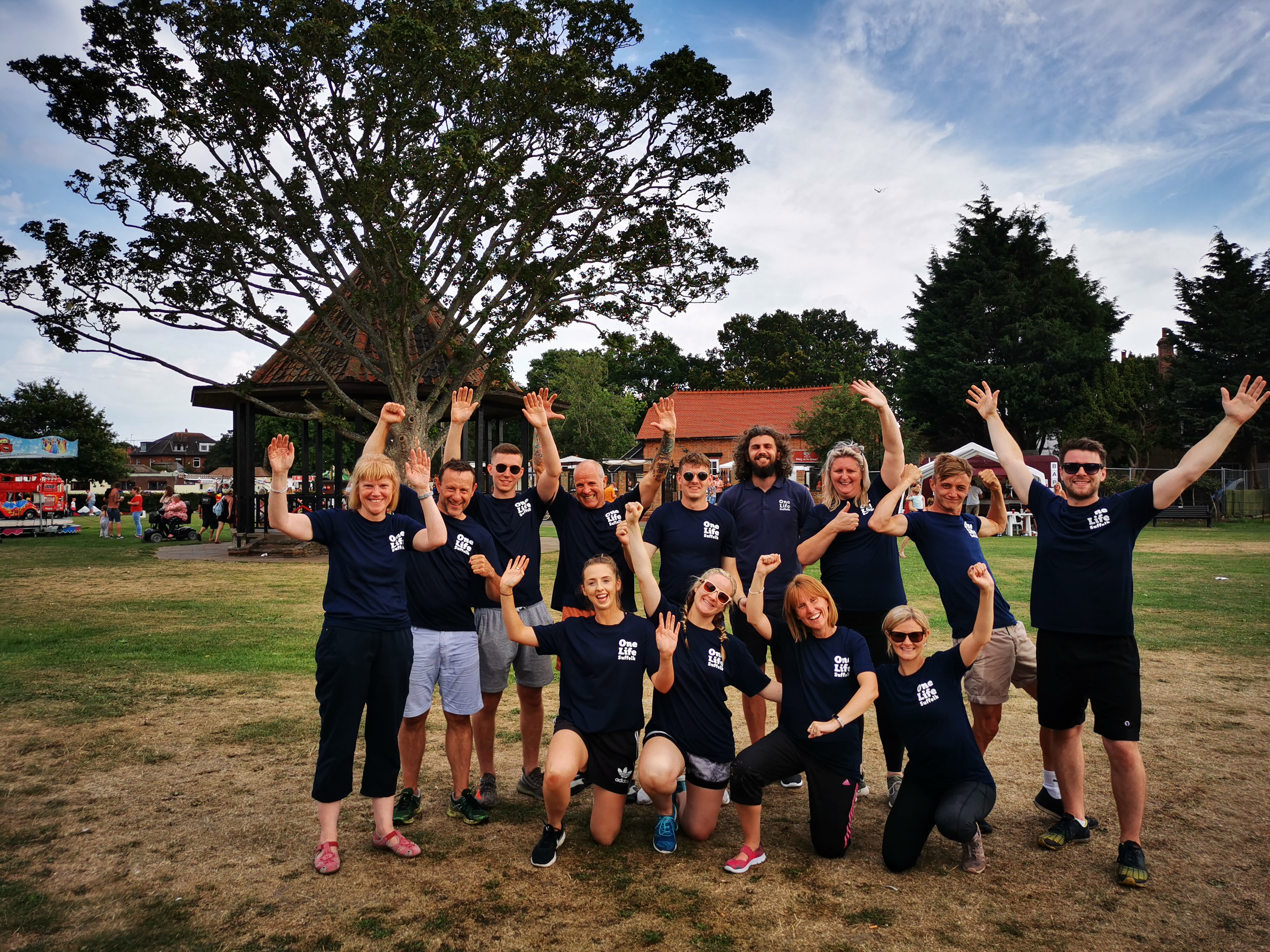 OneLife Team Row to Victory
From competitive races to bouncy castles, there was plenty to keep families entertained at the Nicholas Everitt Park in Oulton Broad on Saturday 31st August at the annual Lowestoft Dragon Boat Race.
A total of 18 hotly contested heats took place before nine crews made it through to the semi-finals one of which we are proud to say was a team of OneLife Suffolk Staff.
The OneLife Suffolk Team Lead by Professor Paul Gately, Director of MoreLife UK the parent company of OneLife Suffolk were succesful in finally finishing first in the mixed race.
A fantastic day was had by all and alongside entering a staff team in the dragon boat racing OneLife Suffolk NHS Health Check team offered free screenings and signposted the general public to healthy lifestyle services.
Well done #teamonelife
Felixstowe Fairy Walk Proves Popular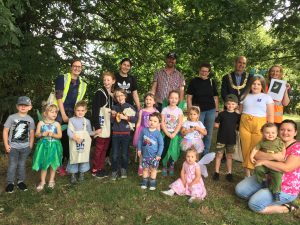 Families across Suffolk have been invited to walk with the team from OneLife Suffolk throughout the summer holidays, to improve their health, increase their physical activity levels and spend time together.
The walks across Suffolk have been themed to make them appeal to the children, including an Elmer trail through Ipswich's Christchurch Park, walks around the Clare Castle grounds, a fancy dress walk in Haverhill and just last week, a fairy themed walk through the Grove in Felixstowe.
The Felixstowe fairy walk saw over 45 families, plus the Mayor of Felixstowe Cllr Nick Barber on the short walk through the woods.
Stomping through the sun lit woods, all the walkers were tasked with spotting the fairies lurking amongst the trees and they were then stopped by a "real life fairy" who read them a story, provided healthy snacks and gave each child a pot of fairy dust.
Katie Cowling, Children's Programme Co-ordinator for East Suffolk said:
"It was wonderful to see so many families out walking with us and the excitement on the children's faces when they spotted the fairy in the woods was really lovely. This is just the start of a new collaboration between the children's team and the health walk team at OneLife Suffolk and we are looking forward to planning the next walks in the future school holidays"
All health walks provided by OneLife Suffolk are free, open to all and there is no need to book on. Keep a look out for future family walks and give it a go!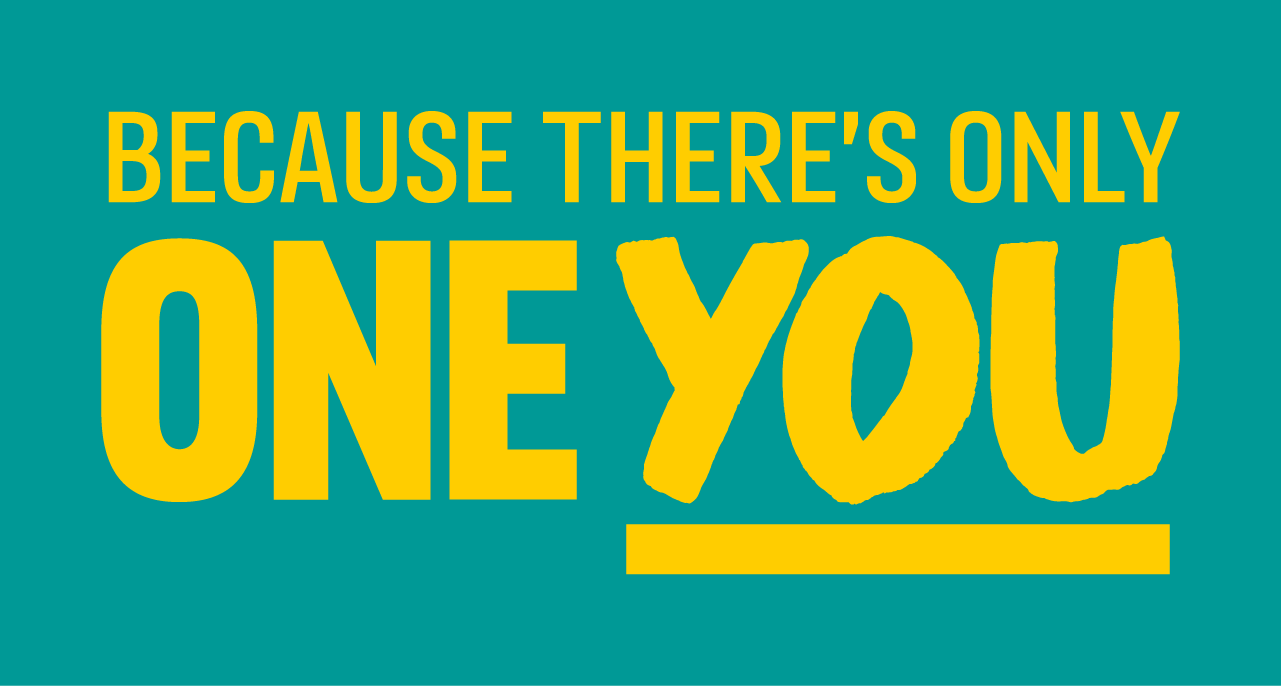 How Are You Suffolk? Is Launched
Public Health Suffolk and Ipswich and East Clinical Commissioning Group have launched a campaign focussed on wellbeing and healthy weight.
Suffolk How Are You? looks at improving wellbeing and maintaining a healthy weight through eating well, moving more and sleeping well.
Residents are encouraged to complete the How Are You quiz, linked to the national 'One You' campaign, which assesses different aspects of a person's lifestyle and helps to identify ways to improve emotional and physical wellbeing.
We know that music can help to lift a person's mood, as well as being a great running partner. For those who complete the How Are You? quiz, there is a prize draw to win 1 year's subscription to Spotify. The prize draw is open until 10th March 2020.
Throughout the campaign there will be lots of exciting opportunities to take part in various activities linked to moving more, eating well and sleeping better.
Those who take part in Active Suffolk's This Girl Can, Health Walks, or RED January could be in with a chance of winning a Fitbit. Send in 5adaysuffolk photos via Twitter and Instagram. Tag @OneLifeSuffolk in your posts to be in with a chance of winning a cookbook.
Visit www.suffolkhowareyou.co.uk to complete the How Are You? quiz.