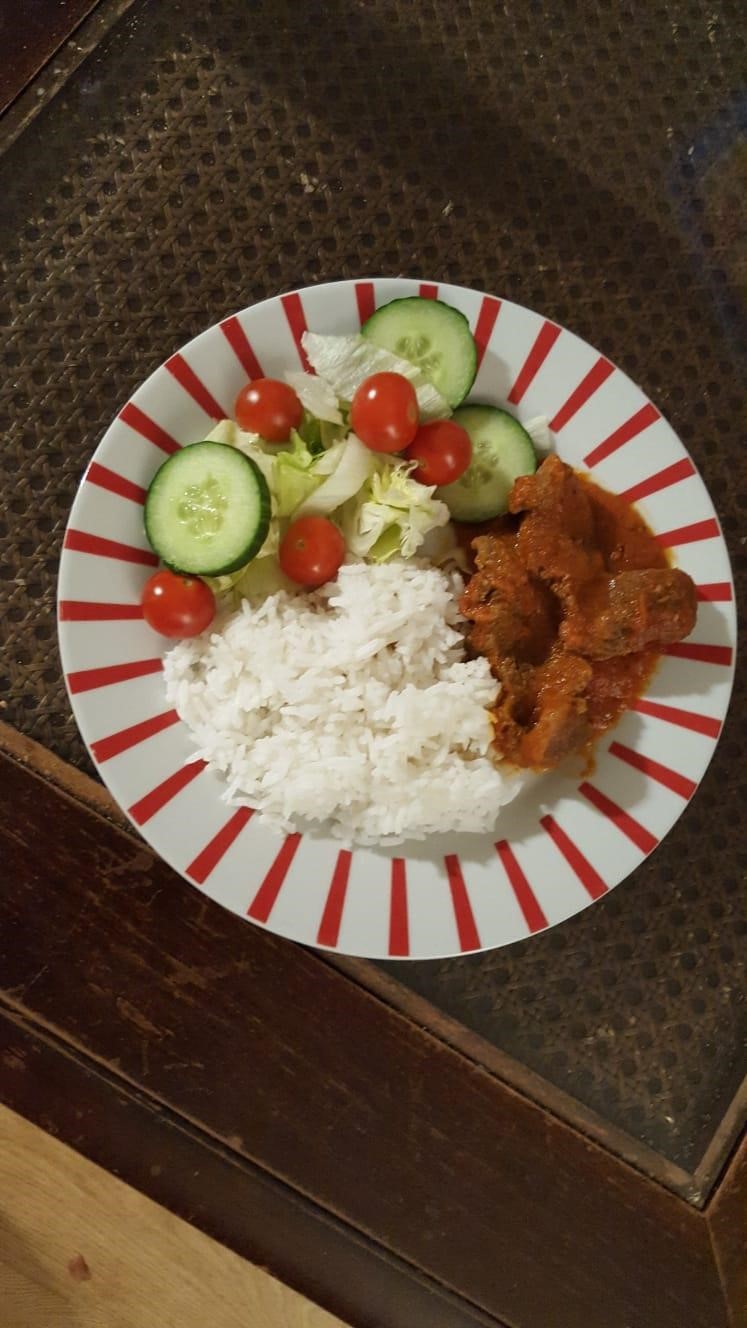 The Sauce:
Ingredients
One can of Tomatoes Plum
One Red Bell Pepper (Tatashe)
One Large Onion
Two Scotch Bonnet Peppers (Ata-rodo) 
Direction
Blend the tomatoes and place in a pot
Place on Low-Medium heat and boil for 10 – 15  minutes or until the water dries
Cut the onions and bell pepper into large chunks, add the scotch bonnet and blend
Add this mix to the boil tomatoes and boil for another 10 – 15 minutes (to a smooth paste) 
The Stew
Ingredients
The sauce
400 – 500g of boiled or roasted protein of choice (beef, chicken, goat meat etc)
1 cup of stock from the protein of choice
2 Maggi cubes and salt to taste
One teaspoon of Curry, Thyme, Garlic & Ginger Paste
3 tablespoon of Sunflower Oil
Direction
Add to the Sauce the boiled meat and stock, bring to boil 10 minutes
Add in the oil, curry, thyme, ginger, garlic, and Maggi cubes.  Taste and adjust for salt. Cover and leave to simmer for about 10 minutes or just until the oil floats to the top
 Your stew is ready to serve with boiled rice, compliment with salad. Stew can also be eaten with other Nigerian foods like Pounded yam, Amala, Eba & etc.