OneLife Suffolk, the West Suffolk Alliance and various Newmarket-based horse racing organisations have collaborated together to launch a stop smoking campaign targeted towards Newmarket. The aim of this campaign is to increase the number of employees within the Newmarket racing community to set a quit day, signposting to OneLife Suffolk's Stop Smoking support service.

In a recent Place-Based Needs Assessment, it was reported that smoking prevalence was significantly higher in Newmarket (18.6% compared to England (16.7%) and West Suffolk Clinical Commissioning Group (16.5%). In fact, almost 1 in 5 registered patients at local GP surgeries were smokers. [1]
The pandemic has only heightened the importance of reducing the prevalence of smoking in Newmarket as those who smoke generally have an increased risk of contracting respiratory infections and are likely to experience more severe if they are infected.
---
Risk factors associated with smoking
The NHS reports that smoking is one of the biggest causes of death and illness in the UK. [2]
Smoking causes around 7 out of 10 cases of lung cancer
It increases your risk of developing health conditions such as heart disease, stoke, and heart attacks by damaging the heart and blood circulation
Smoking causes damage to your lungs, leading to conditions such chronic obstructive pulmonary disease (COPD) and pneumonia.
It can also reduce fertility in both men and women.
---
OneLife Suffolk's Stop Smoking service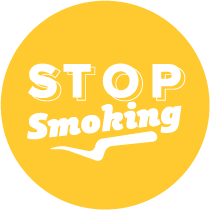 OneLife Suffolk's Stop Smoking programme centres around supportive behaviour change, helping you to break bad habits and replace them with healthier ones. This FREE 12-week programme includes access to treatments, such as Champix and Zyban, and a direct supply of Nicotine Replacement Therapy.
With the support of OneLife Suffolk, a successful quit attempt is up to THREE times more likely.
Download our service leaflet HERE.
---
[1] A Place-Based Needs Assessment, Newmarket Integrated Neighbourhood Team, 2020 <www.healthysuffolk.org.uk/uploads/Newmarket_INT_PBNA_V2.pdf>
[2] What are the health risks of smoking?, NHS, Last reviewed 2018 <www.nhs.uk/common-health-questions/lifestyle/what-are-the-health-risks-of-smoking/>
---
Endorsed by: