Move More is all about the physical activity we do. Physical activity could be walking to the shops or gardening to dancing, running and chair-based yoga.
Follow/Like Public Health Suffolk on Facebook and Twitter to find what is happening between September and March for a healthier you: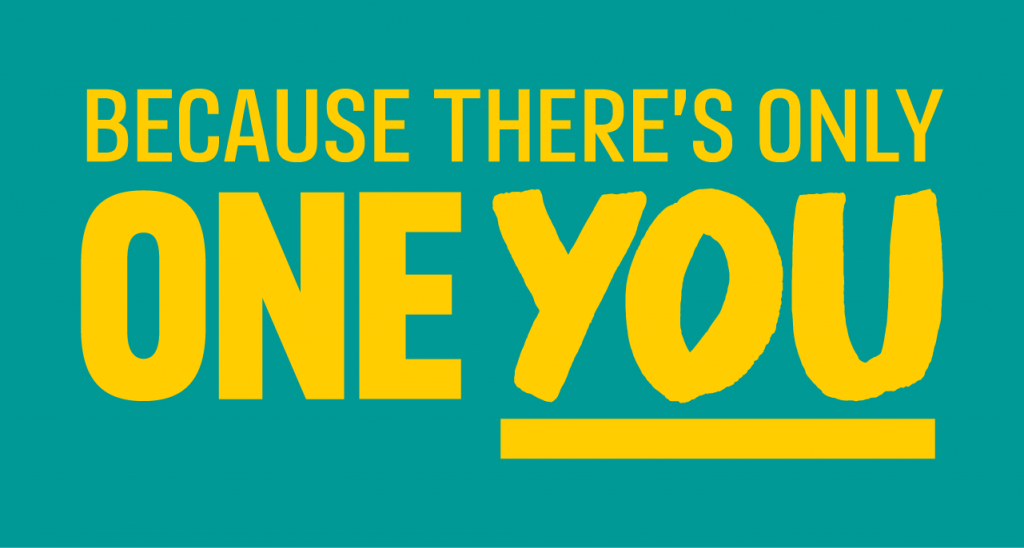 Click on One You for more help you get healthier and feel better with free tips, tools and support. Whether it's moving more, eating more healthily, checking yourself and Every Mind Matters – One You can help you make small, practical changes that fit in with your life.
On this page you will find advice and support for:
---
Would you like to get more active but need some help? These apps might be your answer.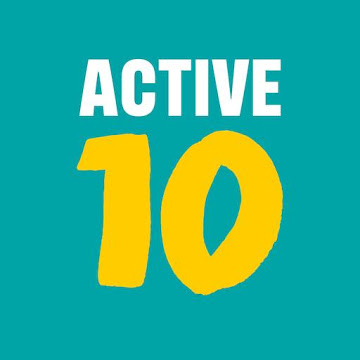 Active 10 is a free app that tracks your walking and shows you when to increase your pace to benefit your health. The app is designed to quickly and simply help you do more brisk walking in bursts of 10 minutes. It tracks all your walking and rewards your progress.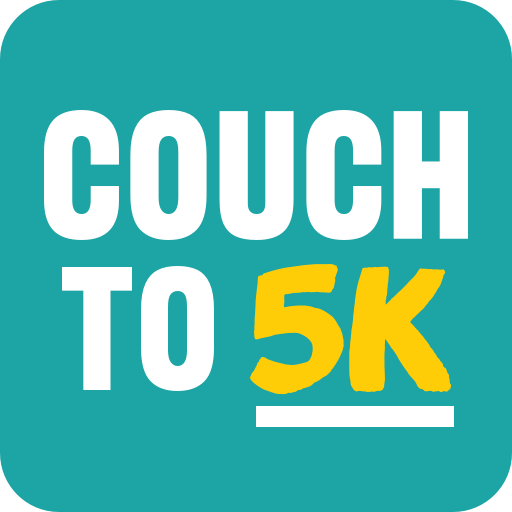 The Couch to 5K free app has been designed to get you off the couch and running in just 9 weeks. Grab your trainers, download the app and follow the step-by-step instructions.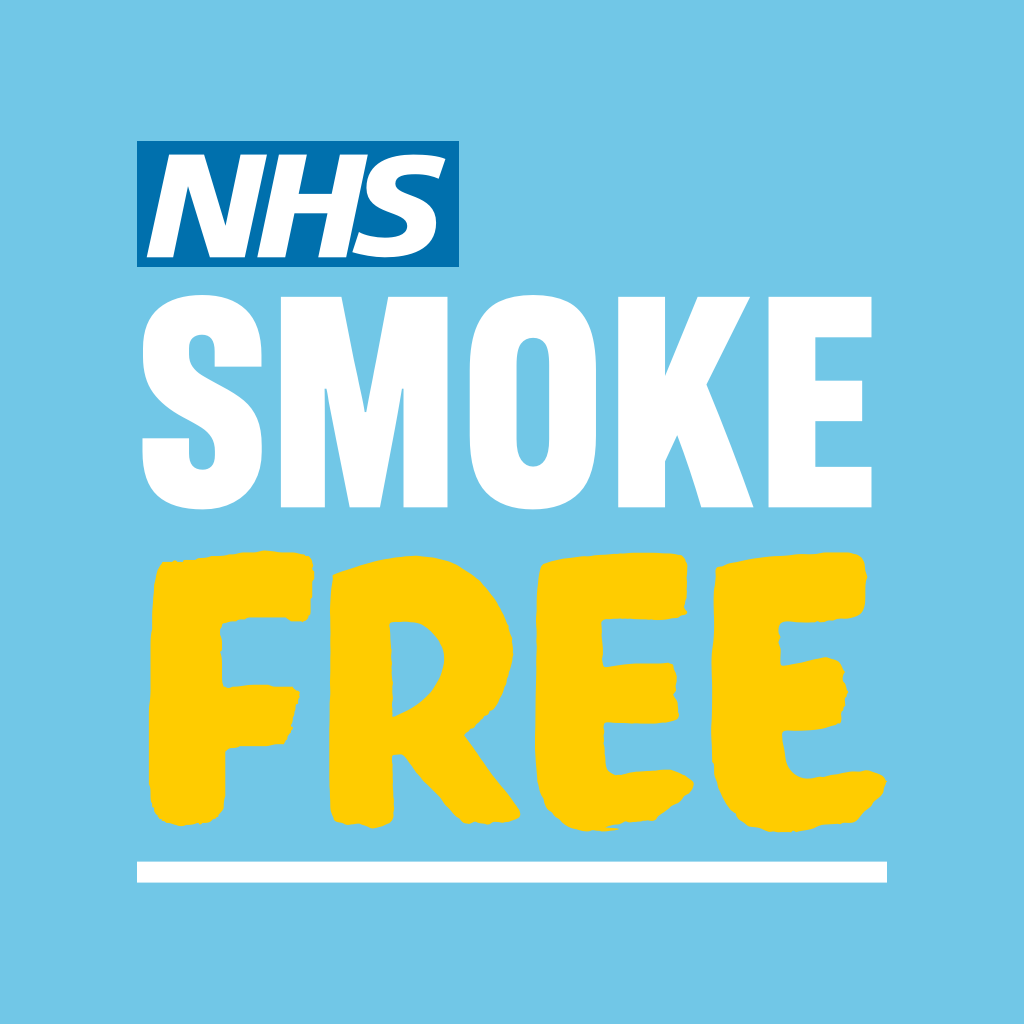 The free Smokefree app can help you stop smoking by providing daily support and motivation. If you stay Smokefree for the 4-week programme you're up to 5 times more likely to quit for good.
---
Coronavirus (COVID-19)
Keeping active at home has never been so important
Keep Moving Suffolk is a local campaign to keep people active in and around their own homes, in response to the Covid-19 virus.
The virus has resulted in our routines changing as we all help to stop the spread.
We are backing Sport England's national campaign called 'Join the Movement' which seeks to bring greater attention to #StayInWorkOut – and inspire and inform the public about the many fun, and creative ways they can keep moving, The national campaign website is www.stayinworkout.org
The aim with 'Keep Moving Suffolk' is to inspire and encourage people to stay active, move or move more, by sharing ideas, tips, useful links and positive stories during these unprecedented times, using the hashtag #KeepMovingSuffolk.
The website and social channels will be constantly updated.
Official advice is to stay at home if you can, and to go outside and take some form of exercise daily, either alone or with members of your own family, as long as you follow the 2-metre social distancing measures.
Social distancing may be difficult or frustrating, affecting our mood and feelings, which in turn could lead to unhealthy patterns of behaviour and periods of inactivity.
So there has never been a more important time to get active and stay active, and with this in mind, we have collated links and resources to cater for all abilities, ages and fitness levels.
All the information provided below has been researched from external, trusted providers, however, Keep Moving Suffolk is not responsible for the content on external websites.
Remember to check government advice if you think you have any symptoms linked to coronavirus.
See the latest Public Health advice.
---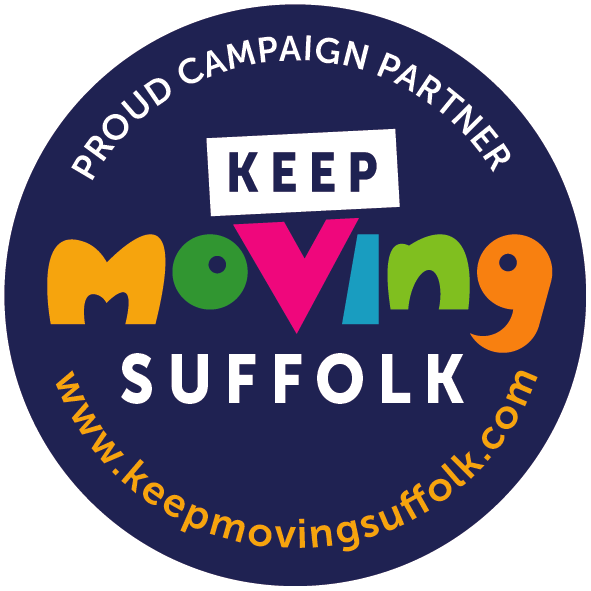 Prompted by people being required to isolate, gyms, leisure centres and swimming pools closed and classes and activities cancelled, there are growing concerns that physical activity levels will tumble causing a long-term impact on physical and mental health and wellbeing in the county.
Keep Moving Suffolk underpins Sport England's excellent 'Join the Movement' campaign by providing a local offer of support and encouragement to local people to get active and stay active during the Coronavirus outbreak. It will communicate how important it is to be active or to remain active at the current time. It will provide hints, tips and advice and a trusted one-stop-shop full of local and national information and resources that have been developed specifically to make it easy for people to become or remain active at home.
The website (www.keepmovingsuffolk.com) and associated social media channels are now live
---
What physical activity is available in your area?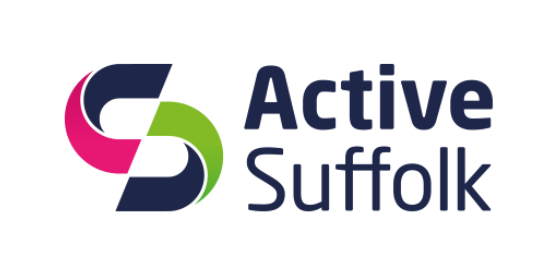 Active Suffolk have an A – Z of sport. It tells you about the range of physical activity opportunities available some you may not have considered before .
For example did you know there is the Stowmarket Walking Football Team for the over 45 year olds?
Also in Stowmarket there is also Women Inspire to Multisports sessions for women aged 36 to 45 year which includes football and Kwik Cricket.
You can find walking football in Lowestoft in Lowestoft O – Go – Go
---
These include opportunities for people who want less sport but would like to increase your physical activity. There are many free ways you can move more in Suffolk. Or why not try one of the OneLife Suffolk FREE Health walks?
Walk and Talk for mental health and wellbeing, this walk helps to improve walker wellbeing by being outside, exploring the countryside and meeting new people. Visit our website for more information,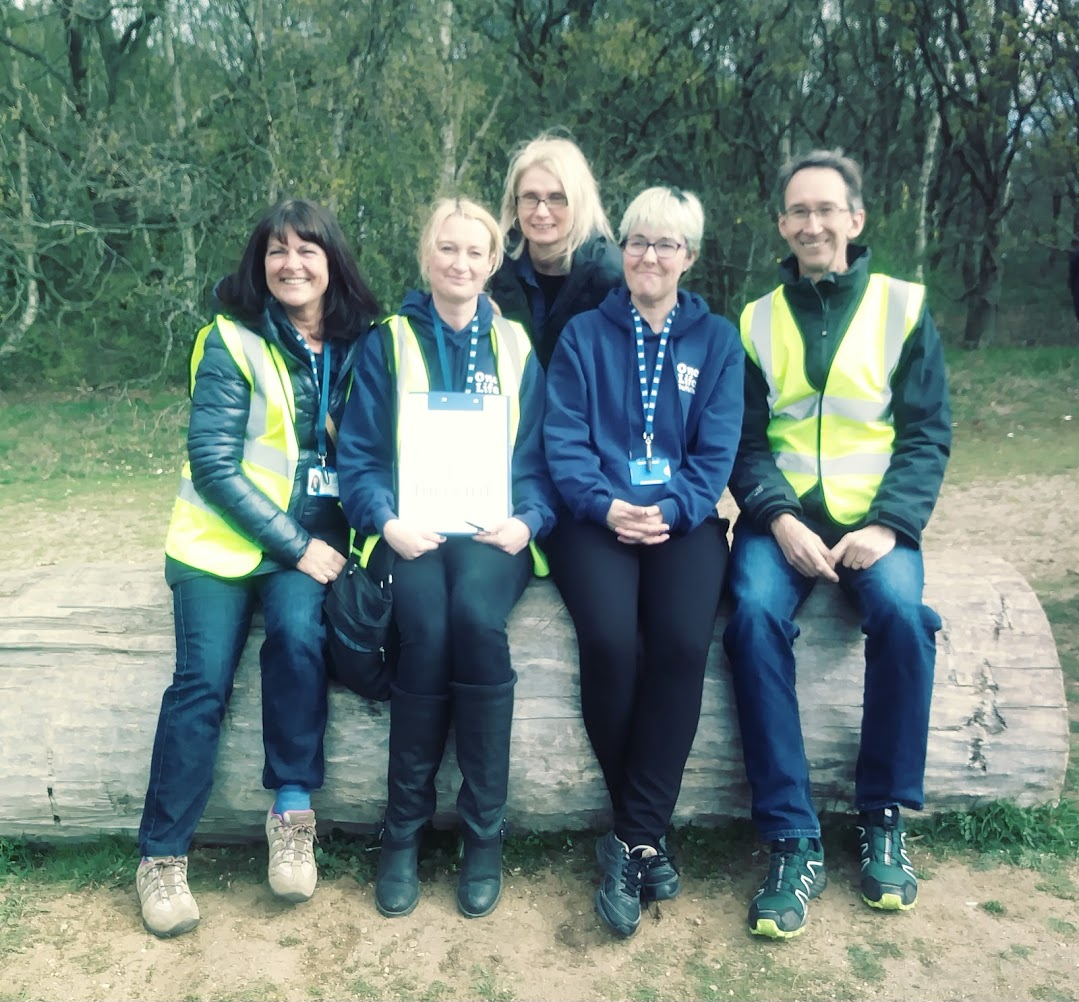 OneLife Suffolk offer over 200 free, volunteer-led Health Walks across the county. There's no need to book, and it's a great way of getting more active, meeting new people and exploring the beautiful county.
---
Have you ever thought about doing a parkrun yet do not feel confident in doing one?
Why not consider a park walk?
Why not pop along this saturday morning for our start at 9am at Chantry Park in Ipswich and walk the course with us.
Please don't forget to register for FREE and print out and bring along your parkrun barcode.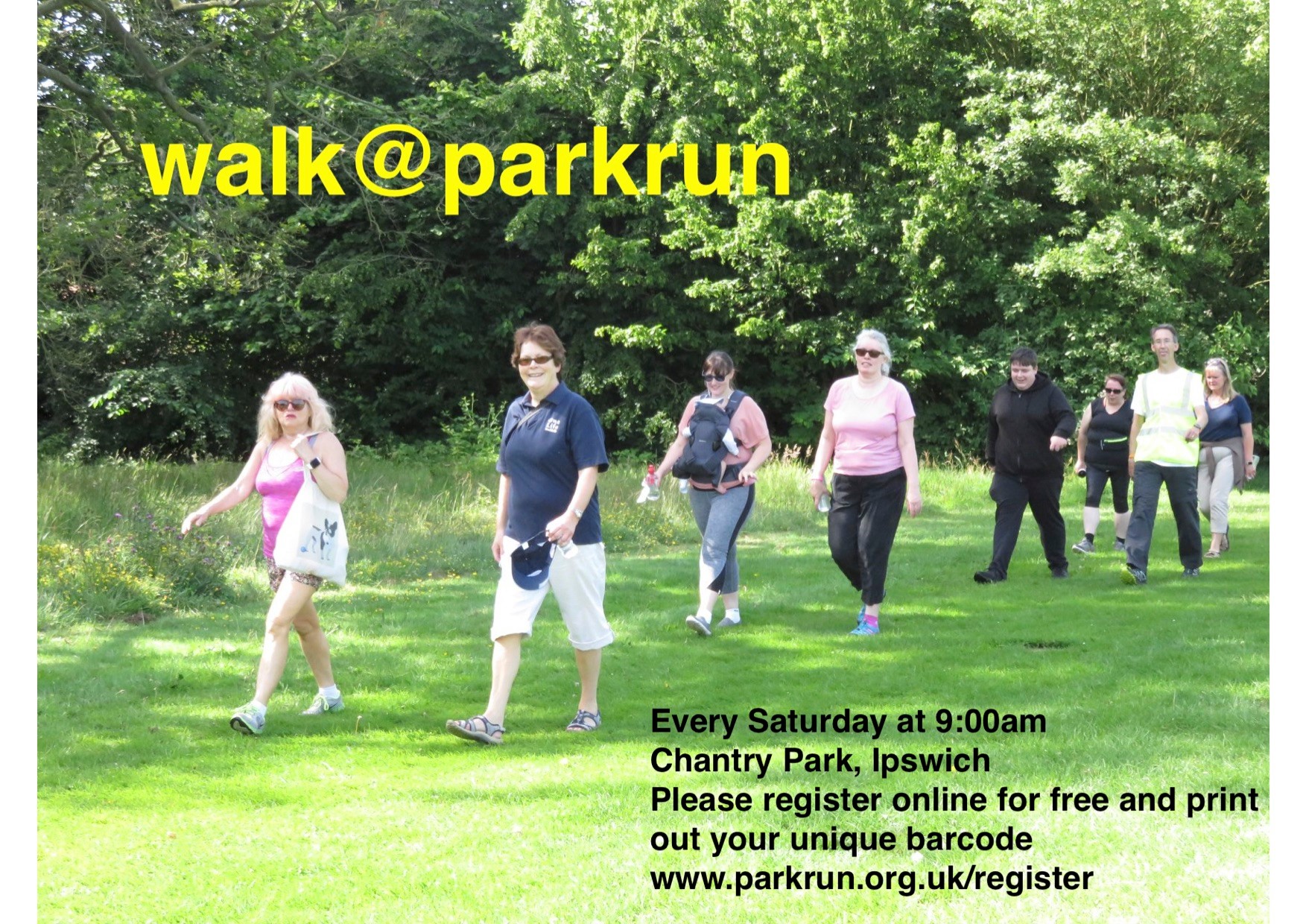 ---
Fit Villages
Fit Villages provides a unique opportunity to improve people's physical and mental health and wellbeing, while also trying to combat social isolation and loneliness.
It has helped many villages across Suffolk to set up activities such as Pilates, Yoga, Table Tennis, Nordic Walking, Zumba, Badminton, Keep Fit, Walking Football and many more!
If you would like to see an exciting new activity come to your village, please get in touch with Active Suffolk always looking for new villages to get involved!
Here are some examples of what is happening in Fit Villages
Green Space and Blue Space
Did you know walking in green space (nature) and blue space (water) such as a botanical garden, coastal path or woodland walk can have a positive effect on both your mental and physical wellbeing. More on this here. Volunteering in green space is another way for benefiting. Try the Suffolk Wildlife Trust and Volunteer Suffolk
---
Do you have a long-term condition?
For local support to get active with a long-term condition OneLife's Get Help to Get Active can help you with this. Click on the Get Help to Get Active box below.

OneLife's Get Help To Get Active service is designed to support inactive adults with a long-term condition to become and stay more physically active.
We are undefeatable
We are undefeatable give lots of advice when you're managing a long term health condition, being active is about finding what works for you.
---
This Girl Can
Celebrating all the amazing ways you fit exercise into your life!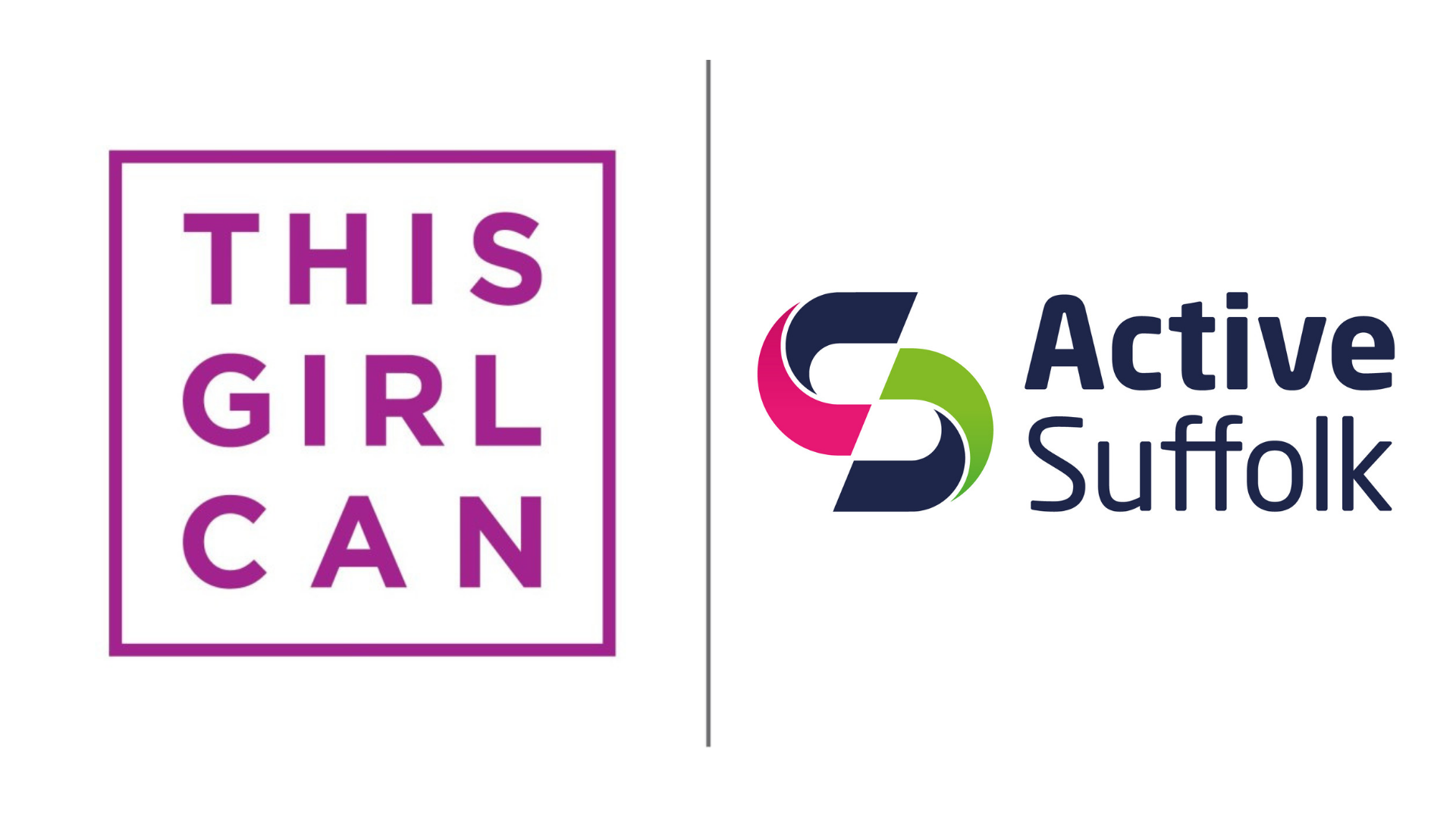 This Girl Can reminds women and girls that there is no 'right way' of getting active – if it gets your heart rate up, it counts! So whether it's cycling to work, literally running the school run, or getting muddy in the park, This Girl Can aims to celebrate all of the amazing ways that women manage to fit exercise into their busy lives. Watch the video here
'If gyms, dance halls, running tracks or playing fields aren't for you or you find it hard to find the time to get active while juggling a busy home life- exercising at home could be the answer' Find out more
Active Suffolk hosts This Girl Can in Suffolk and supports This Girl Can Ambassadors in Suffolk . This Girl Can ambassadors are women who have all overcome barriers to become more physically active, and they support the This Girl Can campaign by inspiring others to do the same. Find out more here.
---
RED January
RED January is to challenge yourself to get active every day, your way.
Look out for information on RED January 2021 in December 2020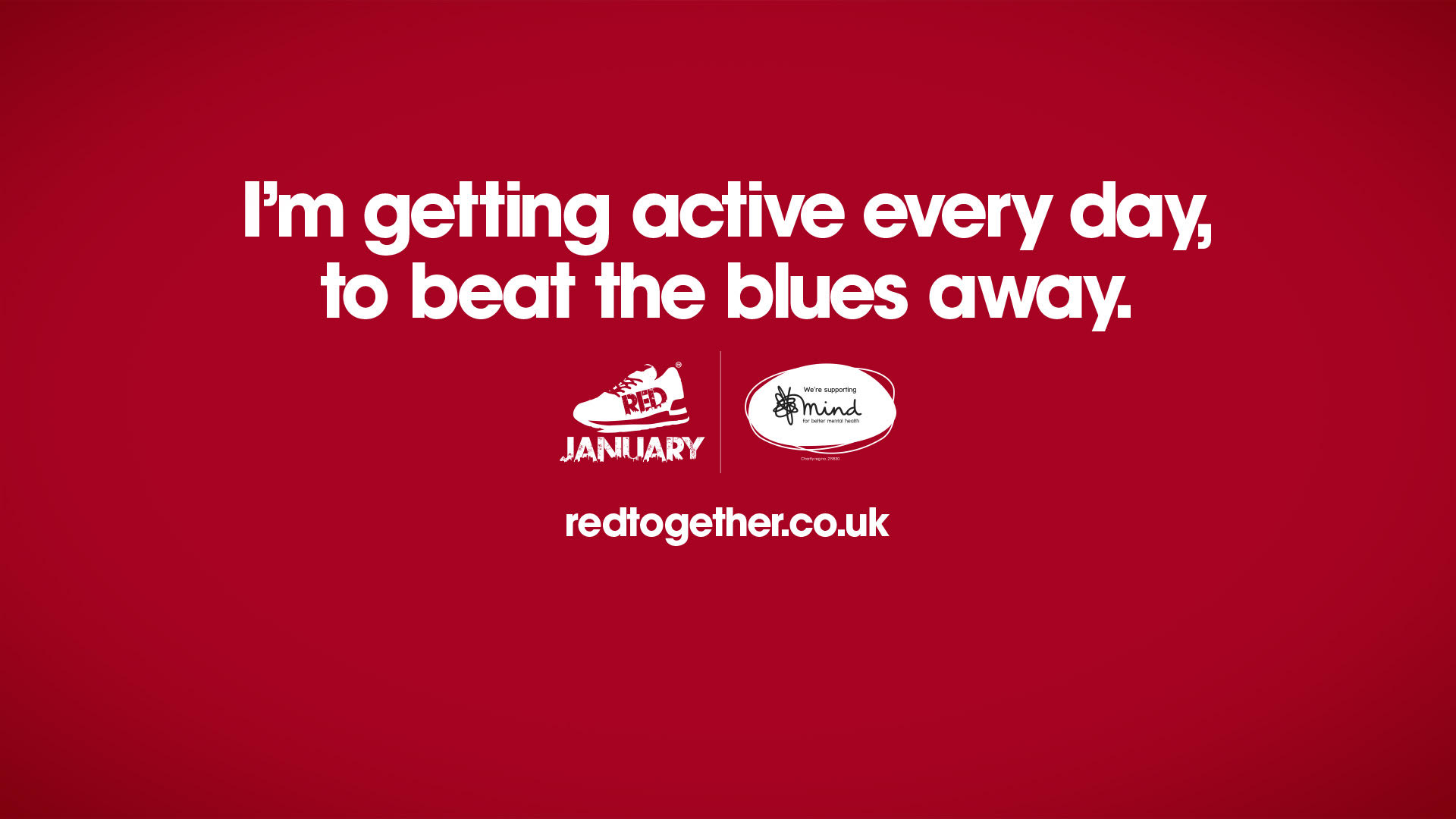 RED January is a community initiative that encourages you to support your mental health by doing something active every single day during a characteristically tough month.
Whether you run, swim, cycle or choose your favourite fitness activity, set your goal and enjoy support from the RED community every step, splash and pedal of the way!