In partnership with Anglo Chinese Cultural Association (ACCE) and Future Inclusions Organisation, we provided 8 weeks of online Baduanjin exercise sessions as part of our Get Help To Get Active programme.
Baduanjin is one of the most representative and widely spread traditional methods of health preservation in China and is similar to that of Tai Chi. Baduanjin exercises focus on the body and mind, highlighting the importance of focusing on your breathing.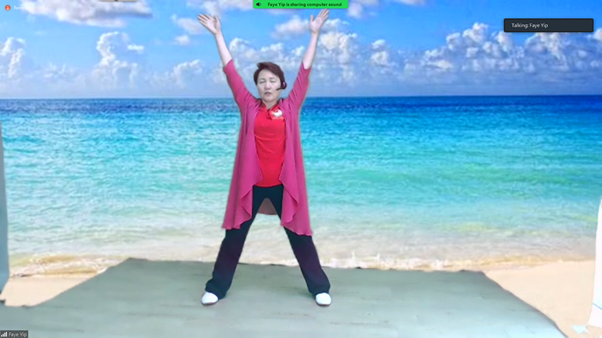 Each week, a member of our Get Help To Get Active team delivered a pre-exercise education session on a range of health and wellbeing topics, followed by a one-hour long Baduanjin session. These classes were hosted by Master Faye Li, a well-known and experienced instructor from London.
These sessions proved to be very popular, having a weekly attendance of over 40 people – and not just from Suffolk! Clients from across the UK and parts of Europe came along, with the sessions received very positively by those who attended.
You can watch all 8 of the Baduanjin sessions HERE