Good News! We're hoping to restart our Health Walks in September… Full details will be released soon.
The UK government has announced that from 14 September social gatherings of more than 6 people will be banned in England – although there are some exemptions. The Ramblers organised walks such as our Health Walks are one of those exemptions.
We are very happy to confirm that Ramblers Walking for Health walks can continue to organise led walks for up to 30 people, as long as they follow the guidance to restart group walks in a COVID-secure way.
Why does the "rule of six" not apply to the group walks?  
Ramblers and Walking for Health organised group walks are categorised as 'outdoor physical activity events'. These are exempt from the latest restrictions, as we have already met the protocols, and put extra measures in place to reduce the risks of COVID-19.
Group walks of up to 30 people in England and Wales. Group walks in Scotland remain limited to 15 people from five households.
Our priority is to protect the health of our clients, supporters and volunteers so please follow our advice and there will be a requirement that you pre-book to join one of our walks you will be able to do this online or by calling 01473 718193.
 If you want to join a group walk: 
Our walk leaders are carefully considering the best approach for their areas in Suffolk and groups, and are restarting walks when it's right for them, so please refer here for the latest information.
Before joining a walk, we strongly recommend reading Ramblers Restart: Taking part in COVID-safe walks, which has been put together in line with the latest government guidance.
If you're walking alone or with friends and family:
Be prepared: Government guidelines are changing regularly so make sure you know where you can walk before making the trip.
Be safe: Maintain good hygiene and physical distancing. If you begin to show COVID-19 symptoms or have been in contact with anyone who has COVID-19, you must self-isolate.
Be considerate: Be sensitive to rural communities if considering travelling further from home to walk. Make sure to follow the Countryside Code – COVID-19 version (England and Wales)
Updates
We will keep you updated with the latest information the ramblers association response to the covid19 virus on  https://www.ramblers.org.uk/coronavirus
 Questions
The best way to contact us is to first check the website link for information
If you have any questions, please get in touch.
How to stay active while you are at home
Sport England have provided some useful ideas about how to stay active if you are at home.  They can be accessed from their website on https://www.sportengland.org/news/how-stay-active-while-youre-home
Thank you for your understanding and support, this is an unusual time for us all.
HOME BUT NOT ALONE
A new Suffolk-focused community service has been set up to support people who need help during the COVID-19 pandemic. 
 
Called 'Home But Not Alone', the service has been launched to help connect people who want to volunteer in their communities with neighbours who are most in need. 
 
The service will mean willing volunteers, charities, town and parish councils, community and religious groups can all log their details and offers of support on an app, while people who need help can phone to request support. As the number of offers and requests grows, they will be matched so that the right help can be given where it's most needed. This support could include delivering groceries, medication or essential household goods, in line with Government social distancing guidelines.   
 
The free app, called Tribe Volunteer, can be downloaded from the Apple App Store and Google Play Store. The telephone number for those in genuine need of help is freephone 0800 876 6926 and will be staffed from 09:00 to 17:00, seven days a week. 
 
The Home, But Not Alone service was created by partners from Suffolk's councils, police, health bodies and charitable organisations which come together as the Collaborative Communities Board. Chrissie Geeson, the board chair, said: 
 
"In these challenging times, it has been incredibly heartening to have so many people volunteer to help others. In villages and towns across Suffolk, people have taken it upon themselves to mobilise a small army of volunteers to do what they can for people in need.  
 
"The support service will encompass this work but will bring structure and routine to these offers of help. This is just the start of this new service, so we expect the number of offers and requests to grow. People who want to help, or need help, should let us know and we will do the rest. 
 
"It is testament to the hard work of all Suffolk organisations and sectors that we are able to offer this invaluable help." 
 
The telephone line is not a general information line for COVID-19 queries, but those in need can seek information on support with care needs, loneliness and to connect with community support. This is a new service and will adapted to demand over the coming weeks. People are still being urged to check gov.uk for the latest guidance on a wide range of issues and changes caused by the COVID-19 outbreak. 
OneLife Suffolk offer over 200 free, volunteer-led Health Walks across the county. Due to Covid-19 there will now be a requirement to book your attendance, and it's a great way of getting more active, meeting new people and exploring the beautiful county. All walks are graded from 1-5 based on their difficulty, ensuring there is a walk suitable for everyone.
Where is my local Health Walk?
Every three months we release a brochure listing all of the upcoming Health Walks across Suffolk. These are available in your local library or tourist information centre.
Click HERE to check out our latest walks…brochures will be in local libraries. Alternatively, log on to www.walkingforhealth.org.uk/walkfinder or use our postcode finder below to find a walk in your local area.
People attended a health walk in 2018
Find your local Health Walk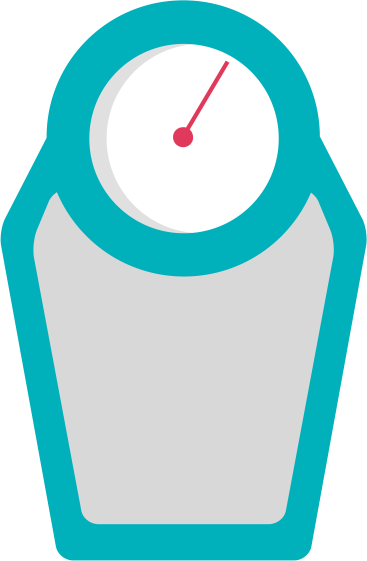 One Life success stories
Read about our fantastic clients including Chris who lost nearly 6 stone in 5 months and Ian who is 11.6kgs lighter and now a keen cyclist!
Address: OneLife Suffolk, Inspire Suffolk, Lindbergh Road, Ipswich, IP3 9QX
Contact Number: 01473 718193    Email: info@onelifesuffolk.co.uk
Opening Hours: Monday till Friday 9:00am - 5:00pm