Children between 5 – 18 years who have a BMI > 91st centile on the growth chart
The child, young person and family must live in Suffolk
---
Check your child(ren)'s BMI using the NHS calculator:
You can use the NHS calculator to check your child's body mass index (BMI) and use the result to see which level of our children's service your child is eligible for. Please see the table below for reference.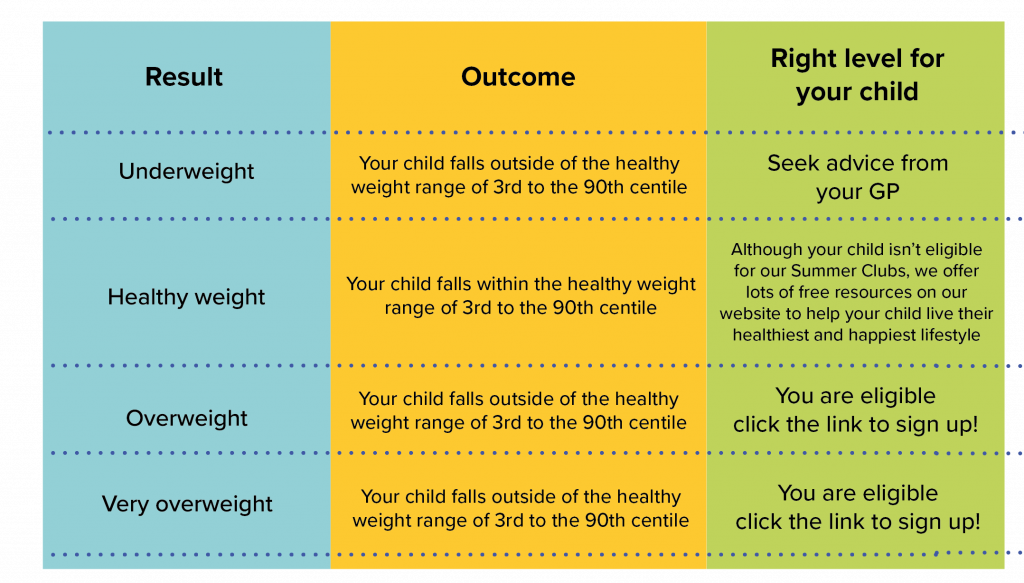 If eligible sign up here!