As part of OneLife Suffolk's Get Help To Get Active programme, an 8-week cycling community project recently launched at the Shahjalal Islamic Centre and Masjid, a mosque based in Ipswich, to support local worshippers to get back on their bikes and become more active.
After 18 months of lockdowns and restrictions, many have found themselves less active than usual due to disruptions to daily routines and not being able to access gyms, sports clubs, or fitness classes for several months.
A recent report from Sport England found that after the first eight months of restrictions, the number of adults meeting the recommended guidelines of taking part in 150 minutes of moderate intensity physical activity in a week has decreased by 1.9% (710,000 adults). [1] The report also found that there were 1.2 million more inactive adults taking part in less than an average of 30 minutes a week, making a total of 12.3 million inactive adults (27.1% of the population). [2]
Following a successful funding bid to Sport England, facilitated by Active Suffolk, OneLife Suffolk created a cycling club at the mosque, which involves eight weeks of tuition provided by qualified instructors from Top Banana, a cycle training organisation based in Great Yarmouth. The sessions will support those who are new to cycling and those who need a confidence boost to get back on the bike.
Alongside the cycling training, OneLife Suffolk's Get Help To Get Active team has provided education sessions about key healthy lifestyle topics such as the importance of being physically active, the physical and mental health benefits, stress, sleep, healthy eating, and more.
Moshud Ali, Secretary and Development Officer at the Shahjalal Islamic Centre and Masjid, said: "The cycling project has been a great success for our congregation. Some of them have never cycled before, while some haven't been back on their bikes for a while. This project has provided a much-needed opportunity for our community to get back on their bikes again, and they are loving it! After a couple of sessions, some of our members said that they felt better physically, and it had improved their wellbeing too. The project has been welcomed by all and has sent out positivity amongst all sections in our community."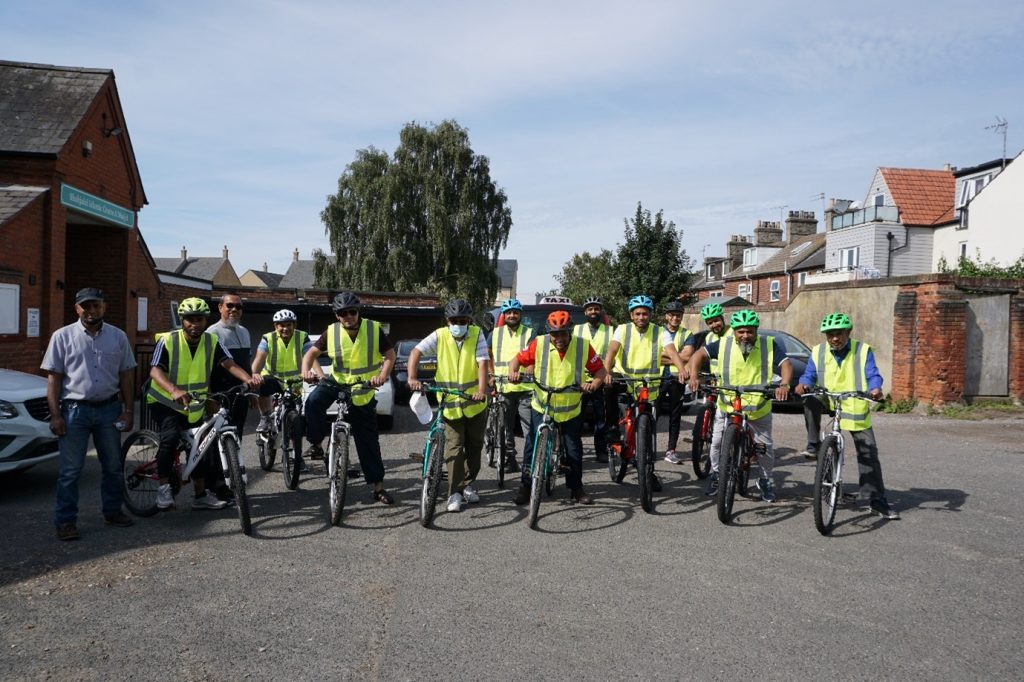 To ensure this cycling club's longevity, the funding from Sport England has allowed OneLife Suffolk to purchase reconditioned bikes from The Green Bike Project, an Ipswich-based charity that rescues and repairs unwanted bikes. To further support the project, Suffolk County Council has agreed to fund a bike storage unit to be installed on the mosque grounds, and a community member will also receive accredited cycle maintenance training. This will mean the local worshippers can keep their bikes safe and in good working condition, allowing them to continue cycling regularly from the mosque.
Tom Osborn, the Equality, Diversity and Inclusions Lead at OneLife Suffolk, said: "This is a fantastic example of partnership working to support the community. By working together with the Mosque, and Active Suffolk to get the funding, we have created a long-term healthy lifestyle project that will impact the lives of many and allow the local worshippers to continue being active after the eight weeks of cycling tuition."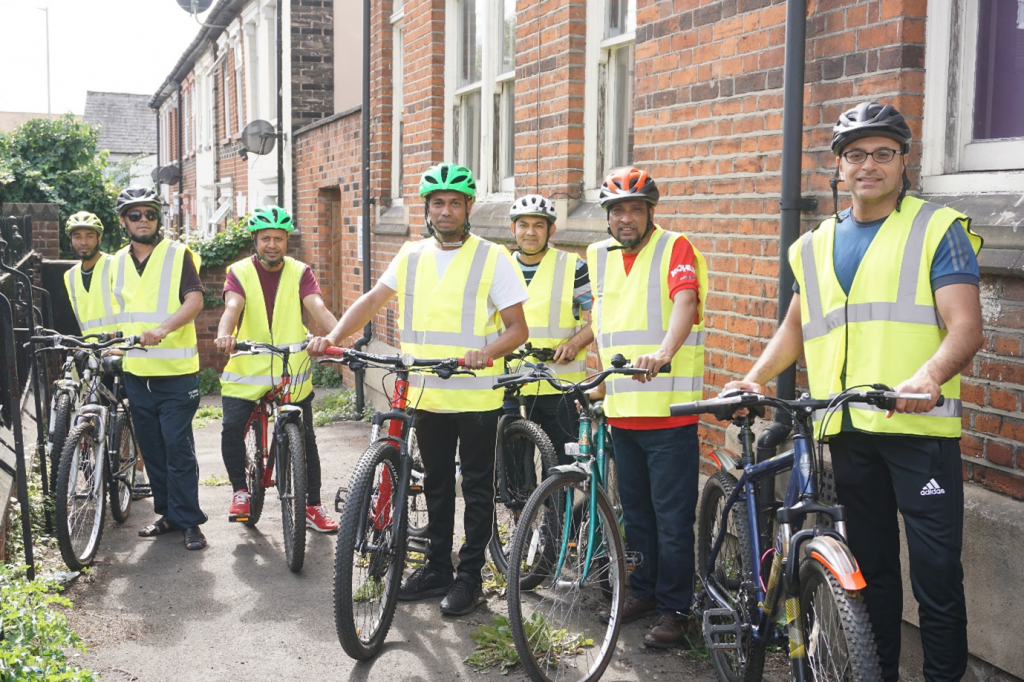 To find out more information about OneLife Suffolk's free Get Help To Get Active programme, please visit: https://onelifesuffolk.co.uk/services/get-help-to-get-active/
---
[1] The impact of coronavirus on activity levels revealed | Sport England
[2] The impact of coronavirus on activity levels revealed | Sport England