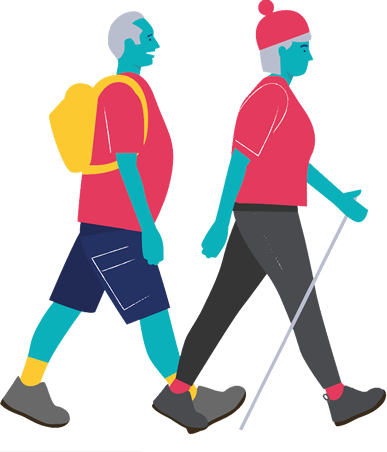 Health Walks update:
The UK government roadmap for lifting lockdown means people in England can participate in organised sport or physical activity from 29th March and are exempt from legal gathering limits. You can read the Ramblers Association's advice in full HERE.
OneLife Suffolk's Health Walks will restart from Monday 12th April. Booking is essential.
Government guidance states that you must continue to stay local and avoid non-essential travel.
Walking with family and friends: You can walk outdoors by yourself, with members of your household or support bubble, or with one other person. From Monday 29 March, two households, or groups of up to six, will be able to get together for informal walks. Read the government guidance HERE.
More information and advice can be found at: Coronavirus advice – Ramblers
---
Step into Spring Activity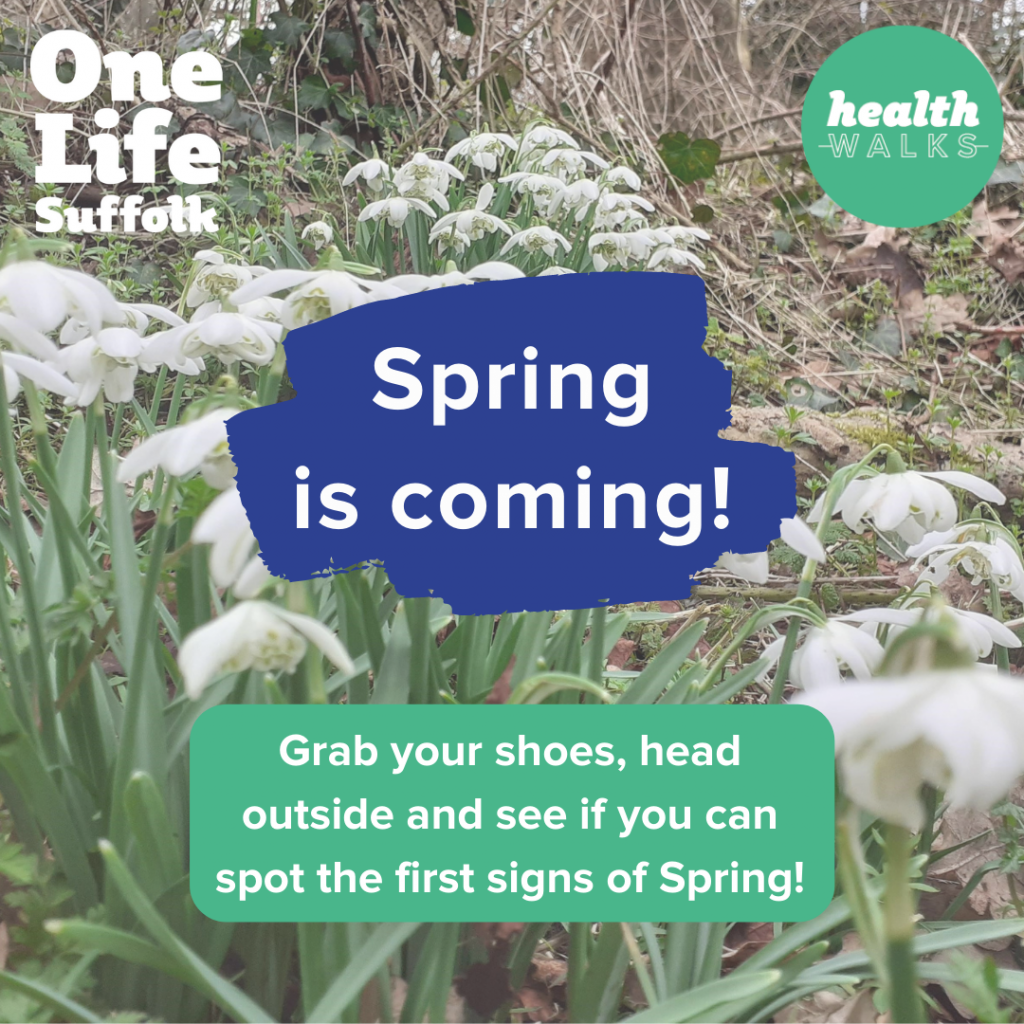 Grab your shows and head outside! Why not take a walk, get some fresh air and see if you can spot the first signs of Spring!
Make sure to take photos of what you find and tag us on Facebook or Instagram!
Download the Step into Spring Activity sheet HERE.
---
Join our Health Walks Facebook group!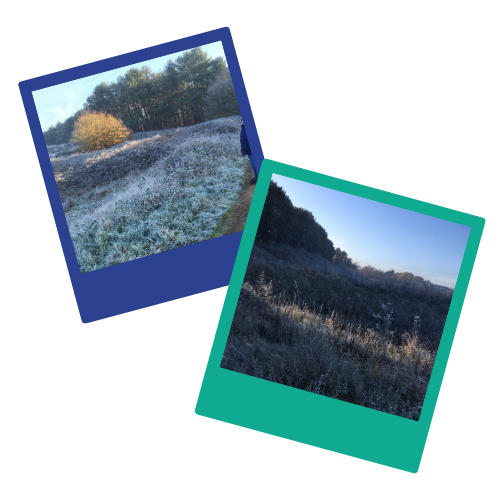 The Health Walks Facebook group is a place for you to share your favourite walks in Suffolk, as well as how far you have walked and any photos you took on route. It is also a great way of staying motivated to get active and you can discover new places to walk based on other people's suggestions!
You can join the group by clicking here: www.facebook.com/groups/healthwalkssuffolk
Or you can email your photos and favourite routes to HealthWalks@onelifesuffolk.co.uk
When exercising outside, please make sure you follow the latest government guidance for your area: www.gov.uk/coronavirus
If you're walking alone or with friends and family:
Be prepared: Government guidelines are changing regularly so make sure you know where you can walk before making the trip.
Be safe: Maintain good hygiene and physical distancing. If you begin to show COVID-19 symptoms or have been in contact with anyone who has COVID-19, you must self-isolate.
Be considerate: Make sure to maintain a 2 metre distance from anyone who does not live in your household.