Top Tips and Activity Diary
It is recommended that an adult does 150 minutes of moderate physical activity a week, but what does this mean to you and how do you go about it? For top tips on how to get more active click on the Get help too get active Top tips booklet!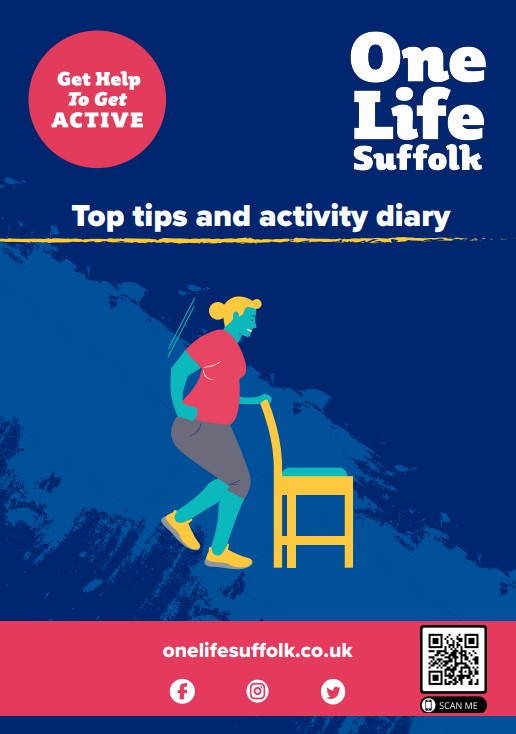 Get Help to Get Activity Booklets
The team at OneLife Suffolk understand that being physically active can be very challenging, particularly if you are faced with a long-term condition. We are here to provide the tools & information to enable you to gradually increase your activity levels, in a safe & effective way.
All these exercises have been approved by the Get Help To Get Active team:
Click on your area for your Activity booklet!
East Suffolk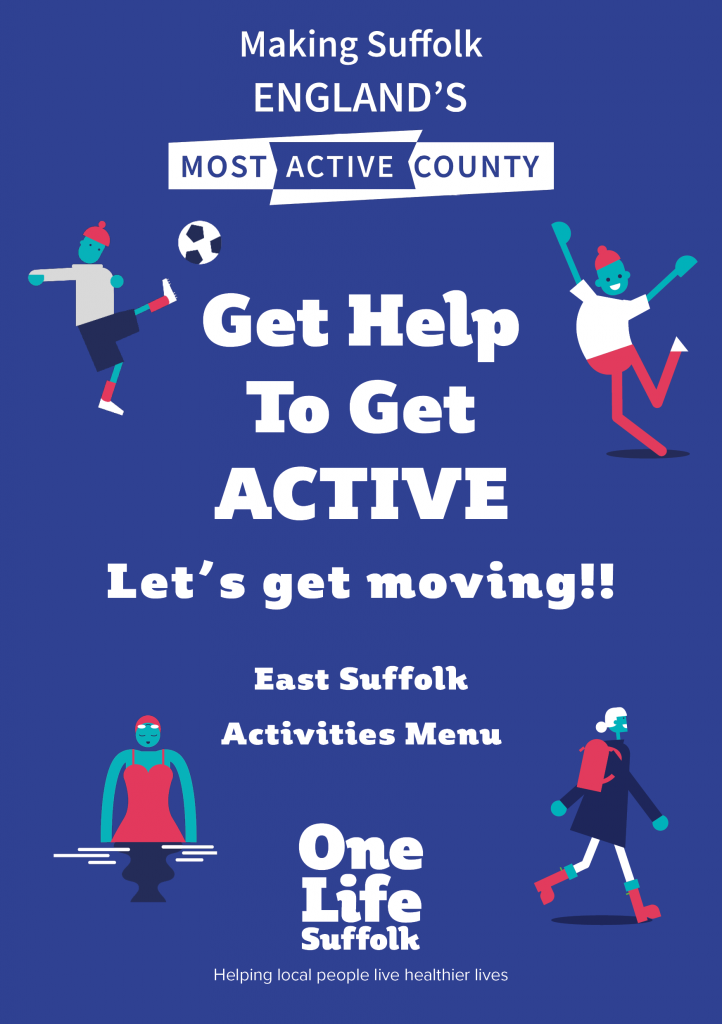 West Suffolk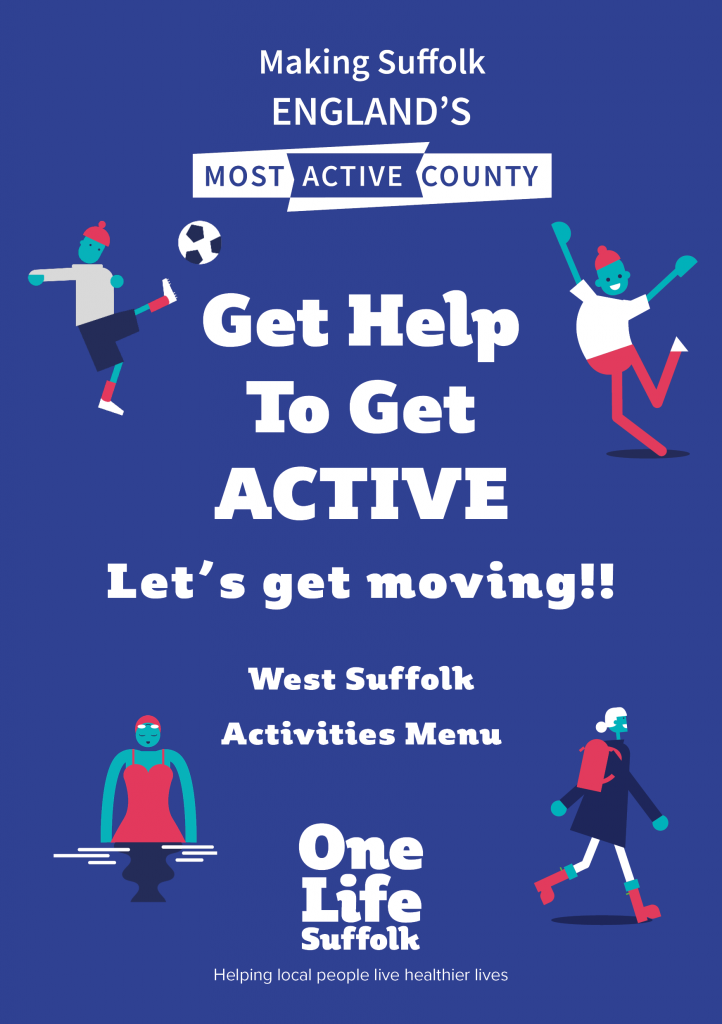 Waveney & Lowestoft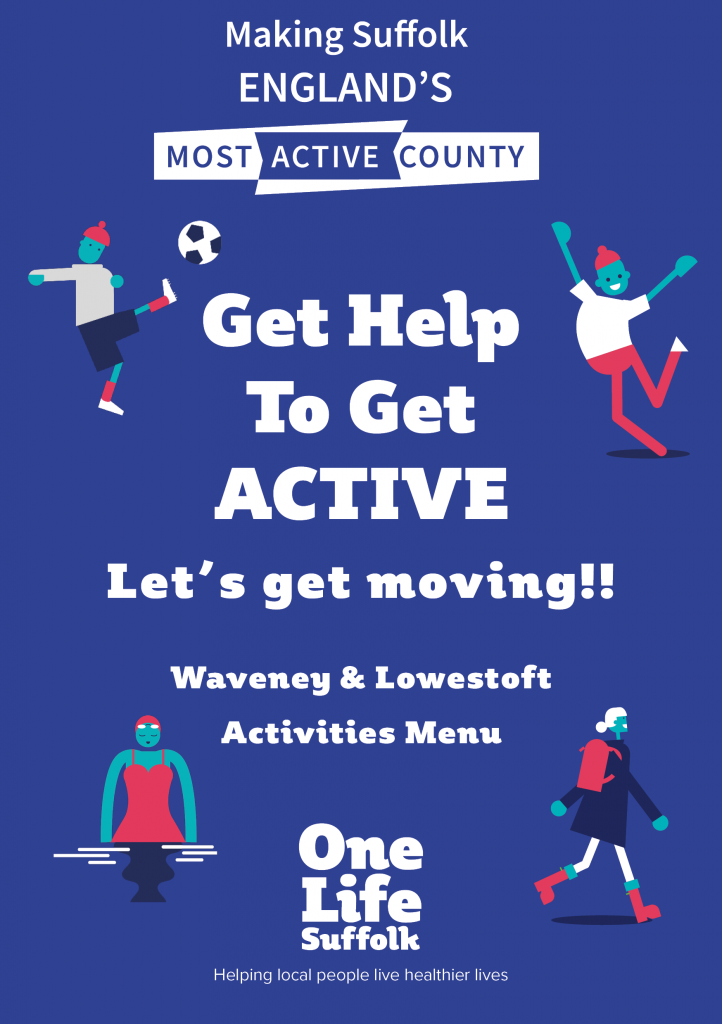 Sorry, not currently available.