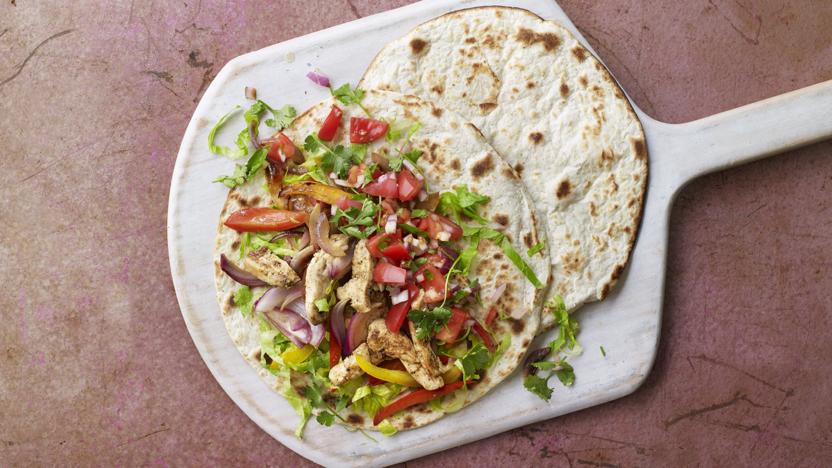 Ingredients
For the tomato salsa
For the chicken fajitas
Method
Preheat the oven to 180C/160C Fan/Gas 4.

For the salsa, combine the onion, tomatoes, garlic and coriander in a bowl. Season with pepper. Cover and chill for 30 minutes.

For the chicken, heat the oil in a wok or large frying pan, add the onion and peppers and stir-fry for 3-4 minutes. Add the chicken, paprika, chilli powder, cumin and oregano and cook for 5 minutes, or until the chicken is cooked through.

Meanwhile, wrap the tortillas in foil and warm them in the oven for 5 minutes.

Spoon one-quarter of the chicken mixture into the centre of each tortilla, add a couple of tablespoons of salsa and some shredded lettuce. Roll up and serve warm.