OneLife Suffolk and Public Health Suffolk have launched a campaign to increase awareness of the Diabetes UK 'Know Your Risk' tool among the Suffolk population to help reduce the prevalence of Type 2 diabetes in the local community.
Every two minutes, someone finds out that they have Type 2 diabetes, a potentially serious health condition that can cause long-term health problems. It can lead to sight loss, kidney failure, loss of a limb, and makes you at least twice as likely to have a heart attack or stroke.
The true number of people with diabetes is unknown because a certain number of people are living with the condition but have not yet been diagnosed.
However, it is possible to estimate the number of people with diabetes in Suffolk using prevalence estimates developed by Public Health England – The prevalence estimates suggest that around 7,500 people in Suffolk have undiagnosed Type 2 diabetes.
Around three in five cases of Type 2 diabetes can be prevented or delayed by maintaining a healthy weight, eating well and being active.
In England, by completing the 'Know Your Risk' tool, you can find out if you are at risk of Type 2 diabetes and are eligible for the Healthier You NHS Diabetes Prevention Programme.
The Know Your Risk tool is not a diagnostic tool, but it is designed for people without a current diagnosis of diabetes and is intended to highlight a person's risk of developing Type 2 diabetes in the next 10 years.
William Hadfield, Clinical Lead Dietetics for ICS Health and Wellbeing, said
"Type 2 diabetes is a very serious health condition, but the good news is there are lots of things you can do to reduce your risk.
If you are at high risk of developing Type 2 diabetes, you may be eligible for referral to your local Healthier You service. This NHS-funded programme can support you to make simple changes to your diet and lifestyle. They are easy to incorporate into your everyday routine and can significantly reduce your risk of diabetes-related health problems."
Cllr James Reeder, Cabinet Member for Public Health and Prevention, said:
 "Early monitoring, diagnosis and support can make a huge difference in helping people to prevent or manage diabetes. Type 2 Diabetes is preventable, this is why it is so important to be aware of the warning signs, and how you can reduce your risk of developing the condition.
Fitness programmes such as OneLife Suffolk's Get Help to Get Active service offer people support to either prevent or manage their diabetes. OneLife Suffolk also offer free Adult Weight Management support and a Stop Smoking service."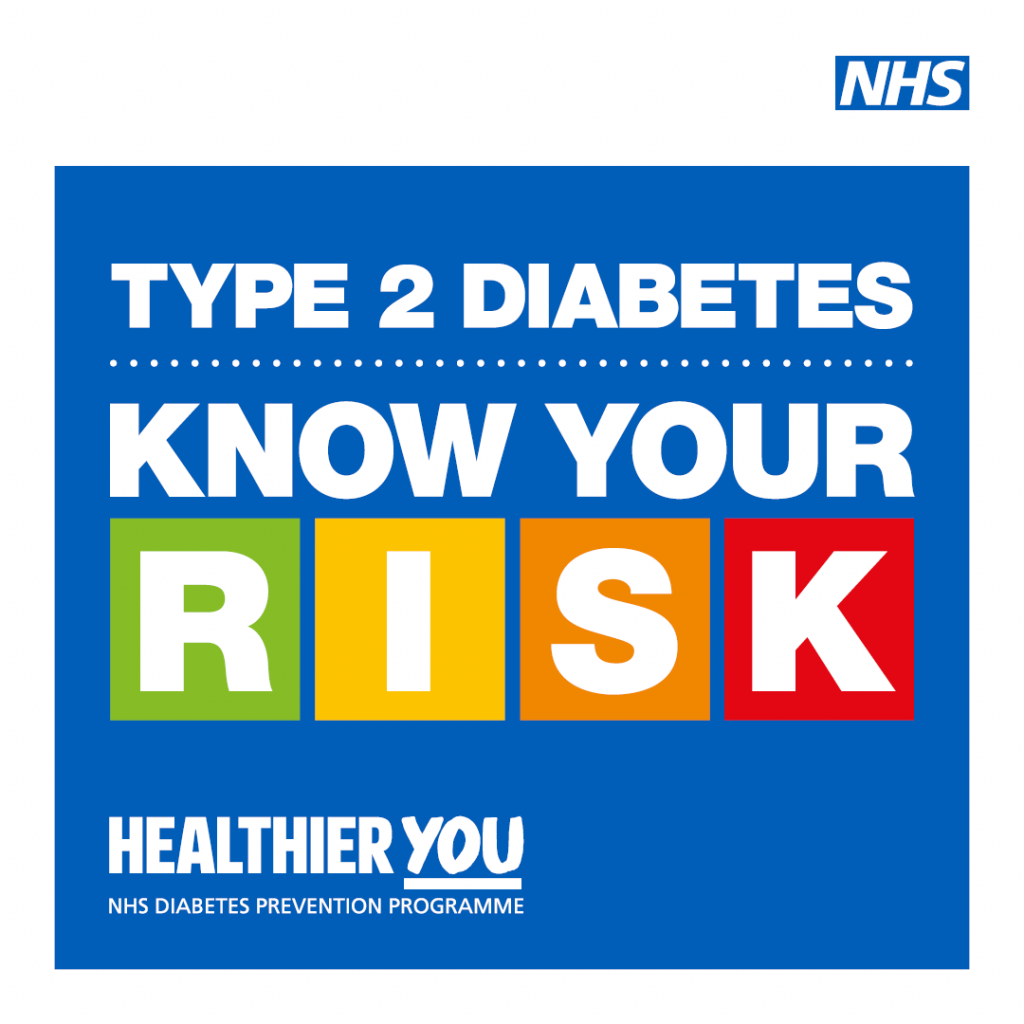 Visit https://riskscore.diabetes.org.uk/start to access the Diabetes UK 'Know your risk' tool.
If you find our you are at risk of developing Type 2 Diabetes and haven't already been referred, ask your GP, Nurse, or NHS Health Check professional to refer you to your local Healthier You programme.
More information about preventing Type 2 diabetes can be found on our website HERE.